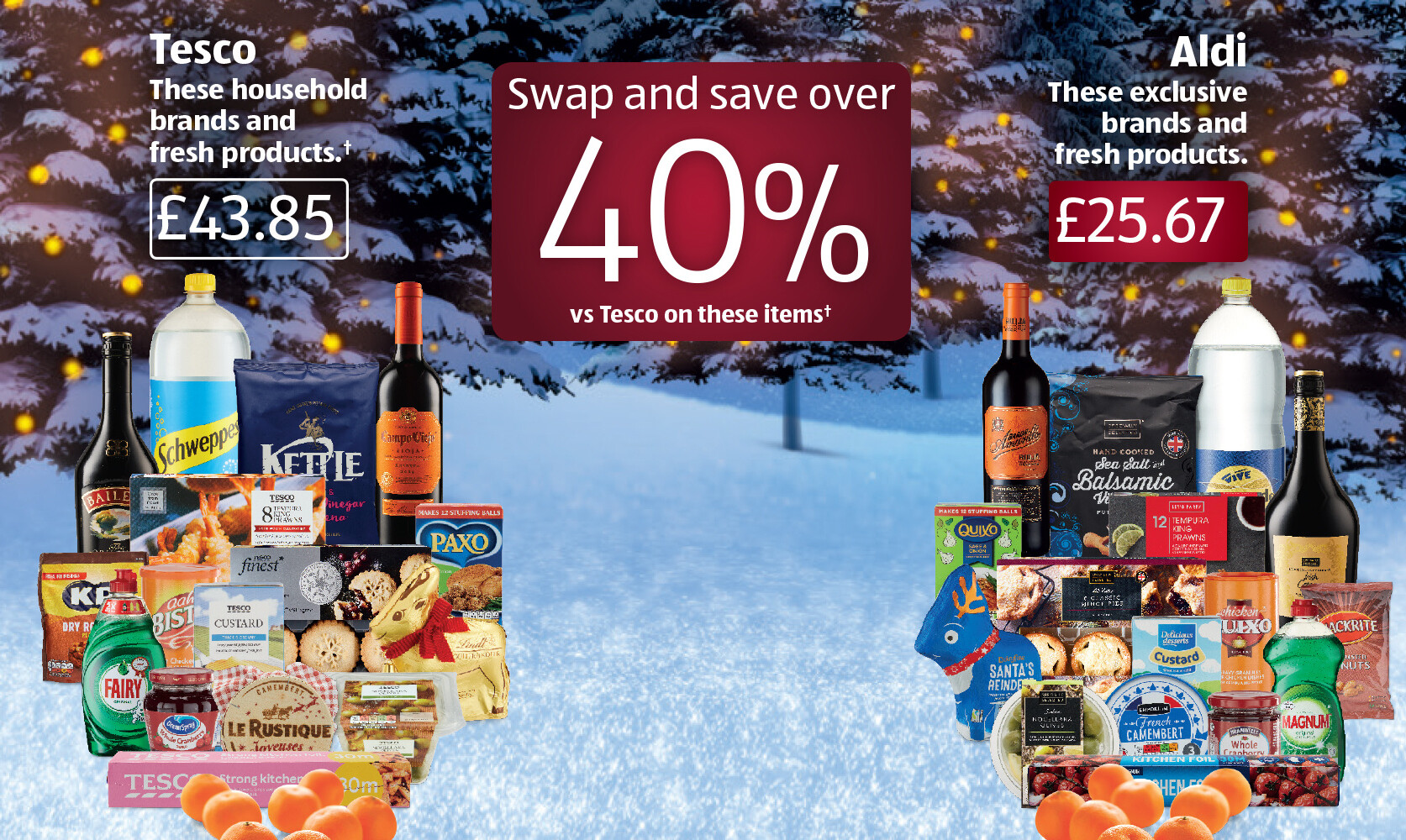 In Scotland, in store alcohol prices may be higher and alcohol may not be sold before 10am in accordance with Scottish laws.
†Comparison of products shown only. Tesco may sell 'own brand' products at different prices. Lowest Tesco price pro rata, considering size and offers, used and checked on tesco.com on 16/12/19. For more information, please click here. Products and prices may vary in Scotland and in Aldi Local.
For more information about The Grocer's Best Own Label 'Festive Retailer of the Year' award please click here.