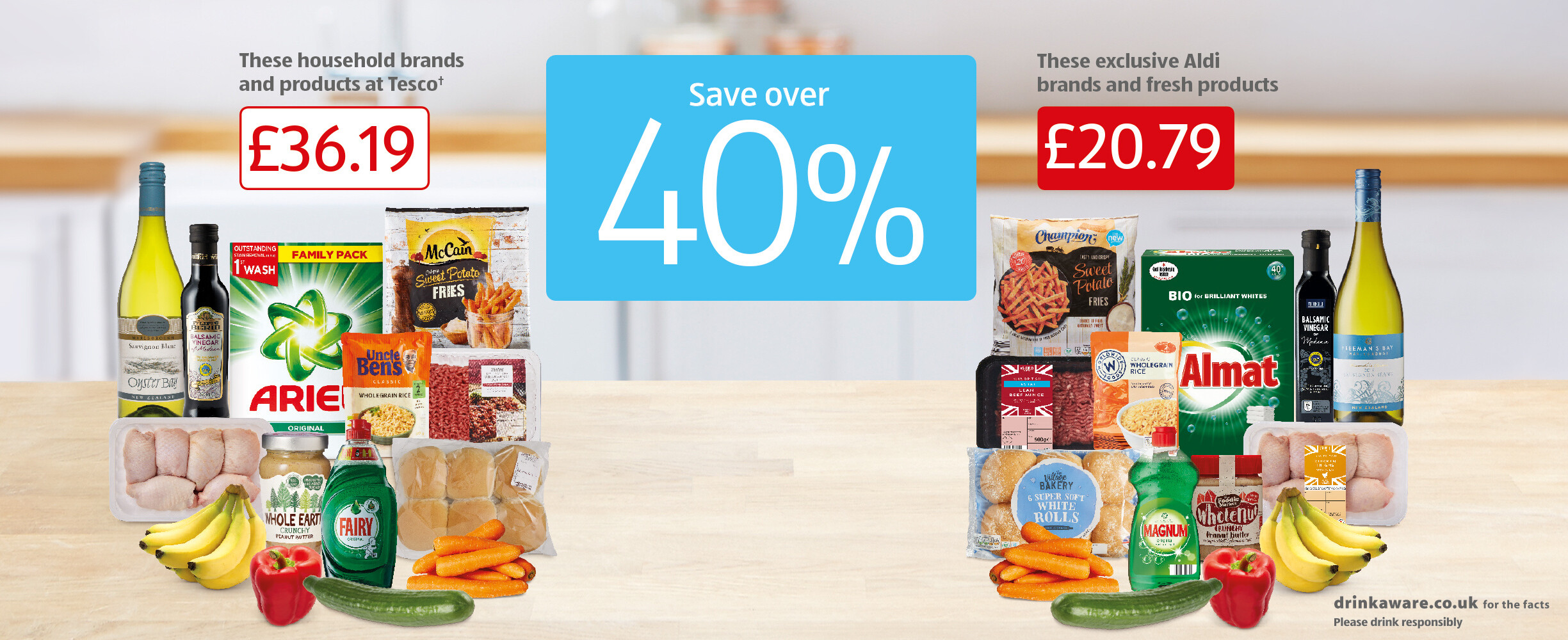 †Based on a comparison of Aldi products against brands and fresh products as shown. Tesco may sell 'own brand' products at different prices. Based on a selection of branded and fresh products checked on tesco.com on 19/09/18. The cheapest competitive price pro rata considering weight, pack sizes and offers has been used for Tesco. Aldi prices and packaging correct as of 19/09/18. Subject to availability.
Please click here for details.
Product packaging may differ in each region.