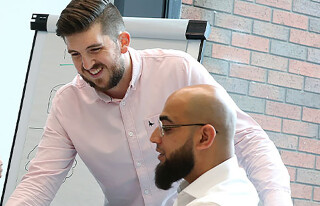 Here's something that's good to know - we are committed to offering competitive pay and benefits in line with the industry standard.
In 2019, we increased wages for our shop floor staff to above the rate paid by all our supermarket rivals and announced that all colleagues would meet or exceed the Living Wage in the UK and Ireland for the third year running, including the higher London Living Wage.
That means that since 1 February 2019, all of our 33,000 UK colleagues received a pay rise, and have been paid at least £9.00 an hour and £10.55 an hour in London. Similarly, in Ireland the living wage of €12.30 an hour is in place for over 3,400 IRL colleagues.