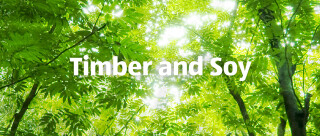 Responsibly Managing Forests
A large number of our products, from books to chocolate to washing up liquid, use products that are derived from trees. Responsibly managing our forests is one of the most effective ways to curb global warming, as well as conserving wildlife and protecting indigenous communities.
Here are a few approaches we think will make a big difference.
Timber, Paper and Pulp
By the end of 2020, all of the wood and paper in our products will be either sourced from forests certified by the Forest Stewardship Council (FSC) or the Programme for the Endorsement of Forestry Certification (PEFC), or made from 100% recycled sources. We are also converting all of the pulp-based packaging on our everyday products to sustainable sources during this timeframe.
For more information follow the link to our Forestry policy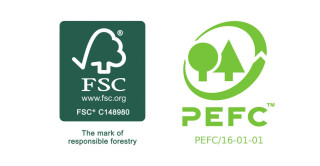 We have continuously increased the amount of sustainable timber products we use.
All our toilet paper, kitchen paper, napkins and facial tissues, advertising and point of sale materials (including our weekly Specialbuys leaflet) and 100% of our baby range is already FSC or PEFC-certified.
In 2018, 75% of our products with wood or paper components were either FSC or PEFC-certified or contained 100% recycled material. Also, 40% of our pulp-based packaging was FSC or PEFC-certified or was made from at least 70% recycled material.
Soy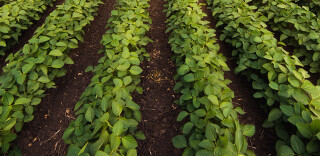 Whilst it is used as an ingredient in a range of products, 75% of soy produced globally is used to feed animals. It is therefore a vital ingredient for the production of our meat, poultry, dairy and eggs.
Most soy is grown in South America. The rise in global demand for protein in recent years has increased the demand for soy and so vast areas of land have been converted to soy cultivation. This has led to biodiversity-rich areas such as the Amazon, the Chaco and the Cerrado being cleared.
In fact, soy is now the second largest agricultural driver of deforestation.
Our policy
We estimate our soy footprint to be just over 170,000 tonnes. We are working with our suppliers to ensure zero-net deforestation for soy.
Aldi is a member of the global Roundtable on Responsible Soy (RTRS), which works to promote responsible soy production. Alongside other UK businesses, we are also signatories to the UK Industry Roundtable for Sustainable Soy, where we have committed to publish a time-bound plan to source soy sustainably.
Due to the complexity of the soy supply chain we will achieve our aims through a number of stages. Starting with fresh chicken, we will work with suppliers to cover soy with zero-deforestation credits in 2019 with the aim that by the end of 2025, all soy used as animal feed for the production of Aldi's own-brand fresh meat, eggs and milk will be sourced sustainably.
The Cerrado Manifesto
We are also a signatory of the Cerrado Manifesto: Statement of Support. The Cerrado is South America's largest savannah and one of the world's most important ecosystems.
The Cerrado once covered an area half the size of Europe, but half the native savannah and forests have now been converted to agriculture, primarily for beef and soy production. Between 2013 and 2015, an area the size of Greater London disappeared every two months. If this rate of clearance continues, it is predicted that 480 plant and animal species will become extinct by 2050.
To help protect the Cerrado, Aldi UK has signed the Statement of Support to the Cerrado Manifesto. In signing this manifesto, we have agreed to support the development of soy production in a manner that avoids deforestation and native vegetation loss.
Sustainable Timber Sourcing