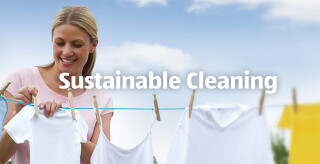 We require 100% of our suppliers of detergents and cleaners to be signatories of the International Association for Soaps, Detergents and Maintenance Products (AISE) Charter for Sustainable Cleaning – a Europe wide scheme to promote sustainability in the soaps, detergents and maintenance products industry.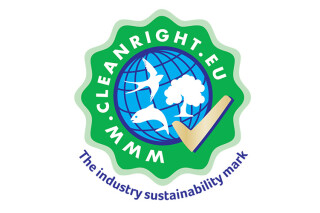 This is because we are committed to providing customers with products that perform as well as the market leaders whilst also making every effort to reduce their environmental impacts.
Find out more about our policy below.
As part of that aim, we support the AISE's Cleanright campaign and use their logo on packs. This label encourages customers to save energy and water by only washing a full load, using the correct amount of product and washing at low temperatures. Our Almat range of Laundry detergents was developed to perform well at only 30°C and our Almat laundry gel offers great cleaning from temperatures as low as 15°C.