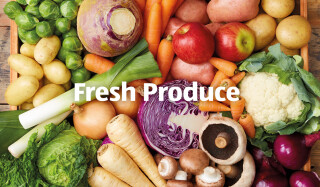 All of our produce is Red Tractor or GLOBAL G.A.P certified. As part of these standards, growers apply strict methods of control to pesticide use.
Over 55% of our British produce suppliers also achieve LEAF (Linking Environment and Farming) Marque standards. LEAF Marque growers care for the environment by:
• Carefully managing hedgerows to provide habitats and food for wildlife
• Using pesticides and fertilisers only when absolutely necessary
• Leaving a strip of land between hedgerows and crops to act as a habitat for as a wildlife
• Recycling on-farm waste and conserving energy
• Improving water efficiency and quality
Pesticides
For our growers to produce quality, safe, affordable produce, they need the right tools available to do the job. When used responsibly, pesticides are a key part of food production.
The EU ensures pesticides are safe by having a strict approval process and they are tightly regulated to ensure their use does not harm human and animal health.
But because some pesticides are targeted at controlling unwanted pests that damage crops, they can be harmful to pollinators.
Aldi cares about the environment and strive to minimise our environment impact wherever possible. Our suppliers only use pesticides when necessary, alternative approaches like integrated crop management and non-chemical controls are implemented wherever possible.
Where pesticides are used, they are restricted to those approved by the EU Commission. It is Aldi policy that the few EU approved neonicotinoids (the pesticides which have been found to be harmful to bees) should be reduced or avoided where possible.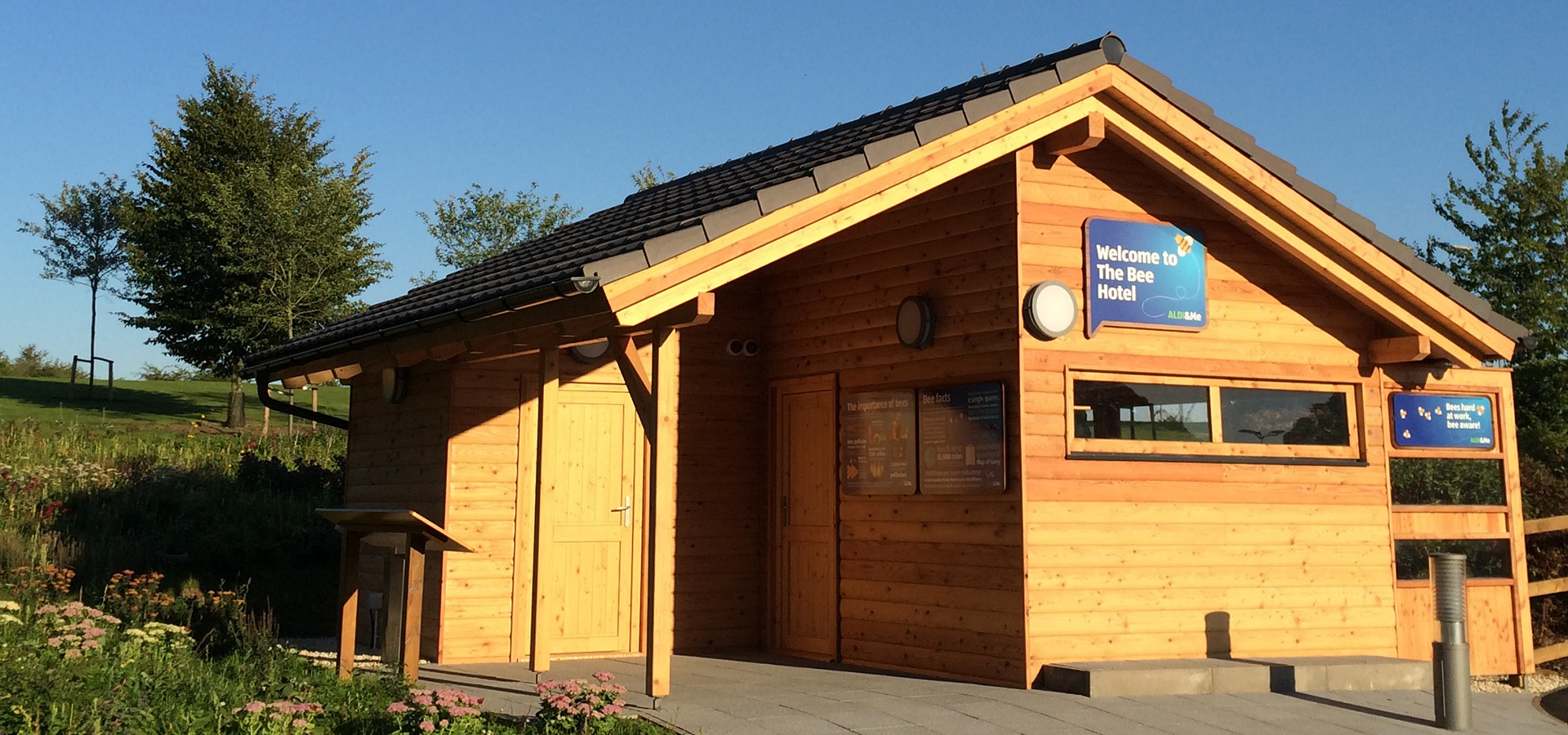 Aldi's Bee Hotel
Bees are some of the hardest working creatures on the planet and our lives and the world as a whole would be a much different place if bees didn't exist.
As well as producing the wonderful honey we get to enjoy, over 80% of plants and flowers and at least 30% of what we eat relies on the honey bee pollination – so agriculture, people and entire ecosystems remain massively reliant on pollinators and, in particular, the honey bee.
Back in 2014, Aldi colleagues voted to build a Bee Hotel at our head office in Atherstone, Warwickshire. The bee colonies have thrived, pollinating many plants and crops in the surrounding area and producing lots of delicious, nutritious honey. We have raised just over £1000 for the Teenage Cancer Trust on the sales of our honey alone.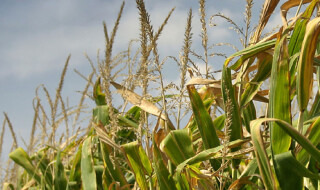 Genetically Modified (GM) Foods
We understand that GM food is a sensitive issue for our customers which is why GM ingredients and derivatives are not permitted in our own label food products.
In line with EU regulations and the UK market, our policy does not prohibit the use of GM ingredients in animal feed. We will continue to monitor GM developments and emerging scientific evidence to inform our sourcing and labelling policies and will update these as appropriate.