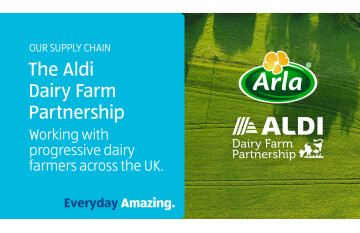 Supporting Britain's dairy farmers
In 2018, we launched our Aldi Dairy Farm Partnership, working with 26 progressive dairy farmers across the UK. The Aldi Dairy Farm Partnership, in conjunction with the farmer-owned cooperative Arla Foods, is designed to support the dedicated group of dairy farmers through a premium price and to achieve higher farm standards.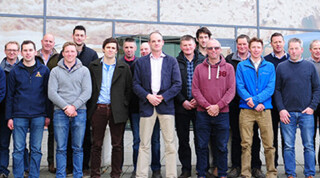 Each farm works hard to achieve Arla's 360 programme, which in addition to Red Tractor standards, takes a holistic approach to farm management and developing best practice across animal welfare, for the people who work on the farms, the environment and the local community.
We also work with our dairy farmers each year during Open Farm Sunday. This gives customers a chance to see all the incredible work that goes on around UK farms and it is a great day out for all.
Our Dairy Farm Partnership
Click below for more about our Dairy Farm Partnership and the 360 farm standards.