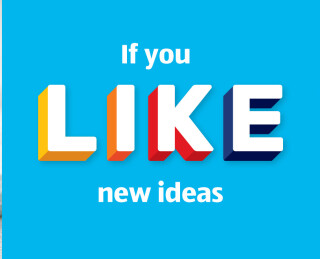 Time for a fresh start.
Why wait until 2022 to make more 'good swaps'? Here at Aldi, we've got plenty of positive, long-term changes to help you stay well and healthy all year round. They'll even help you save more too! Keep your eyes peeled for more inspiration in 2022. Meanwhile, here's some motivation for the rest of 2021.
Don't just make resolutions. Make them stick!
We've all been there – we promise ourselves we'll make the changes we know we should, and within a week or two we're back to our old ways. But sticking to your resolutions doesn't need to be difficult. Here are some of our top tips to help you keep yours.
Rather than going for the big one straight away, make small, gradual changes and build up to your final goal one step at a time.

Keep up your motivation by giving yourself a pat on the back every time you reach a goal. It doesn't need to be big – just a small treat will do!

Don't get despondent when things don't go according to plan. Instead, think positively about how well you've done so far – and remember, tomorrow's another day!

Everything becomes so much easier when you're not doing it alone. So make sure your family and friends are there to encourage and help you when you need it.