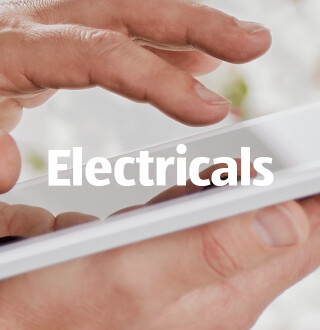 Electricals & Gadgets
(45)
Discover our wide selection of electrical appliances and gadgets online. From cameras and radios to TVs and laptops, we have something for everybody, carefully selected to offer you a great range at a great price.
Whether you're looking to amp up your home entertainment set-up with a brand new full HD TV or Bluetooth speakers or you're simply on the hunt for a gift for your loved one, we have something for you.
Our range of electronics is always developing and updating to bring you the latest electrical goods on the market. We even have a 3D printer available online!
Explore our range of electricals today - buy online and get it delivered straight to your door.