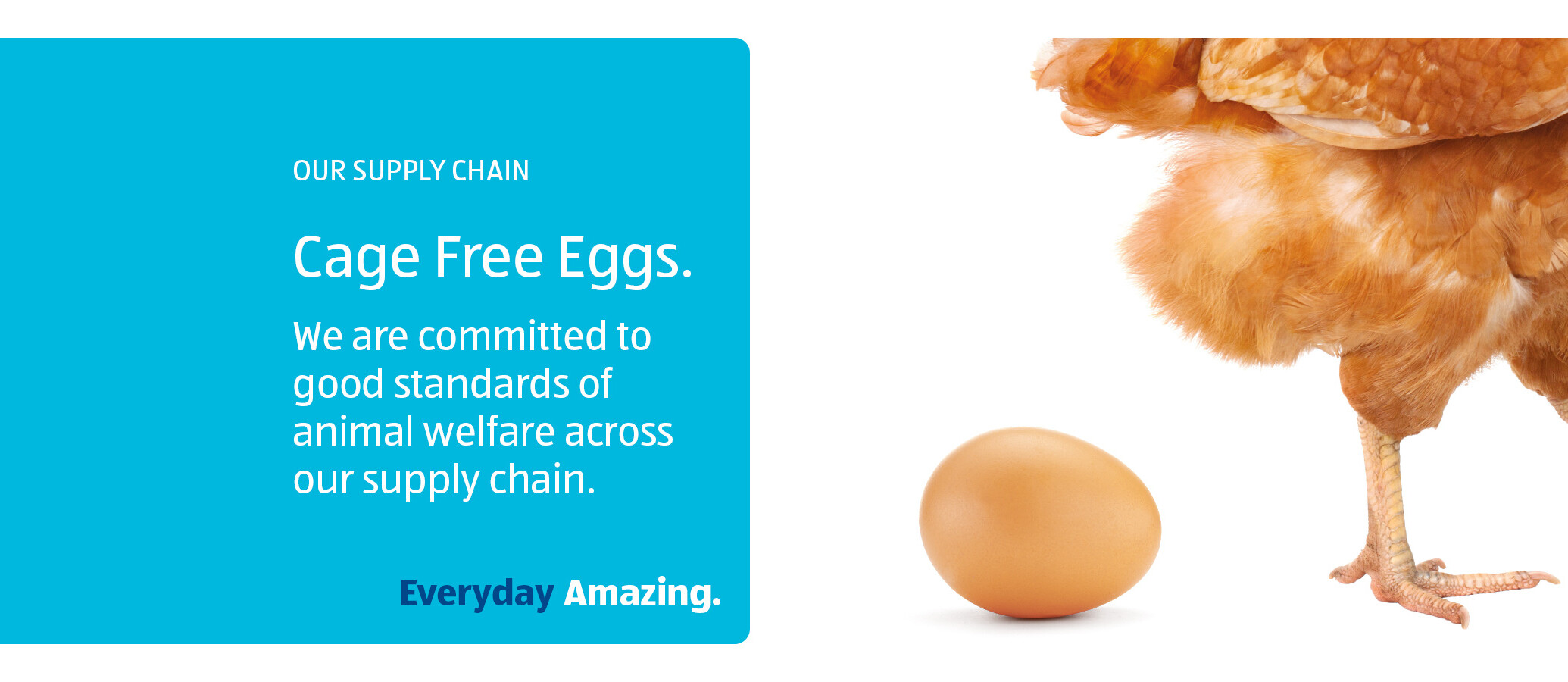 Moving to 100% cage-free by 2025
We are committed to moving 100% of our fresh eggs to cage-free hens by 2025.
We currently provide customers with a range of shell eggs, all of which are sourced from the UK and certified to meet British Lion Standards.
This transition will be done co-operatively and collaboratively with the industry, customers and relevant parties.
We also require that all meat and poultry used in our own-label products is pre-stunned before slaughter. We know that animal welfare is an important issue for our customers and we are committed to continuously improving sourcing practices across our supply chain.
In the UK, all our core fresh meat and poultry is 100% British and certified by Red Tractor to meet UK standards of animal welfare. Aldi is the only retailer in the UK to only sell British Red Tractor certified lamb all year round.