Châteauneuf-du-Pape Cuvée 13
Product Ref: 069302022097000
Product Information
By law we cannot sell this product to anyone under 18
This premium blend is packed with all 13 of the different grape varietals permitted in this esteemed French Appellation of Châteauneuf-du-Pape. This medium-full bodied wine boasts spicy aromas with flavours of black and red fruits and an underlying meatiness.
Closure Type
Cork
Country
France
Grape
Blend
Region
Southern Rhone
Style
Medium - Full Bodied
Vintage
2013
Only a select few vineyards use all 13 grape varieties permitted by this appellation, so we're pleased to introduce this unique Châteauneuf-du-Pape Cuvée 13 – a truly special wine.
Châteauneuf-du-Pape is often held as one of the finest and most famous appellations of the Rhone Valley region, and it commands a deep respect throughout the world of French wine. Typically graced with a full body, pleasant medium tannins and a low acidity, it features an intense and complex character that'll leave you enchanted. With a Châteauneuf-du-Pape, you'll enjoy flavours such as pepper, liquorice and leather, accented with red fruit – each of which bring personality to this deep and complex wine.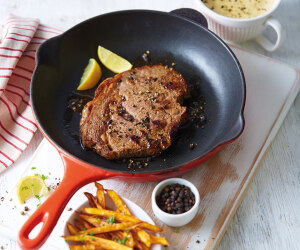 As with many full-bodied red wines, game and red meats are a match made in heaven. Rib eye steaks, seasoned simply and served with crispy potatoes, are sure to impress, and will complement the wine perfectly. Alternatively, duck makes a great partner for this wine – try it with plenty of seasonal vegetables and lashings of meat juice gravy.
For a vegetarian option, we recommend trying a stew that's big on flavour and chock full of hearty ingredients. A vegetarian cassoulet or a tomato based bean casserole – possibly supported by mushrooms – would certainly go down a treat.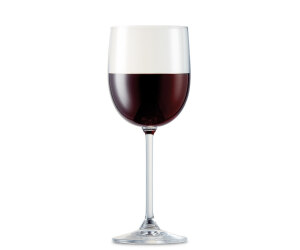 Allergy: Contains Sulphites
Aroma: Spicy aromas
Colour: Red
Food Matching: Game and red meats
Serving Advice: Room Temperature
Taste: Big & Chewy
Units Per Bottle: 10.9
Units Per Serving: 1.8
Vegan: Yes
Vegetarian: Yes

Allergy:

Contains Sulphites

Aroma:

Spicy aromas

Colour:

Red

Food Matching:

Game and red meats

Serving Advice:

Room Temperature

Taste:

Big & Chewy

Units Per Bottle:

10.9

Units Per Serving:

1.8

Vegan:

Yes

Vegetarian:

Yes