Ch. Larteau 2010, Bordeaux Superieur
Product Ref: 069132023376800
Product Information
By law we cannot sell this product to anyone under 18
Made from 100% Merlot and coming from the exceptional 2010 vintage, this deliciously rich Bordeaux Superieur from Château Larteau reveals sweet plum and berry fruit, an attractive, succulent mouthfeel, good purity and an up-front precocious style.
ABV
14.5%
Bottle Size
75cl
Closure Type
Cork
Country
France
Grape
Merlot
Region
Bordeaux
Style
Full bodied
Vintage
2010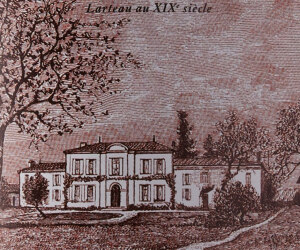 This premium Bordeaux Superieur is named so due to the very specific regulations winemakers must adhere to when making it. For example, it must be made within the Bordeaux region, and aged for at least a year. In this case, it has been aged since 2010. A Bordeaux Superieur must also be made from grapes left on the vine longer than normal – resulting in a remarkably complex yet coherent flavour profile with a complementary sweetness.
So, if you fancy trying something a little out of the ordinary, give this 100% Merlot a sample. You never know, it may be your next favourite drop!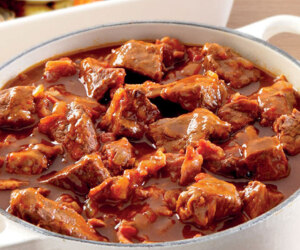 The ideal accompaniment for the Château Larteau 2010 is, frankly, good friends and a relaxed atmosphere. Since it is a little out of the ordinary, this wine provides a wonderful talking point and ample inspiration.
However, another fond friend for this wine would be a hearty beef dish, such as a rich casserole or bourguignon, served with fluffy potatoes and spring greens. Perhaps surprisingly, a mushroom risotto, laced with the earthy flavours of the woodlands, works very well with the bottom notes of the Château Larteau, and is lifted later by its black and red fruit top notes.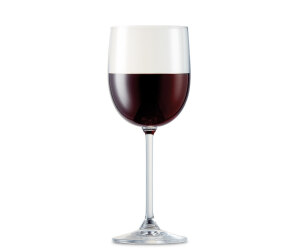 Allergy: Contains Sulphites
Colour: Red
Residual Sugar: <2g/l
Serving Advice: Room temperature
Taste: Silky texture
Units Per Bottle: 10.75
Units Per Serving: 1.8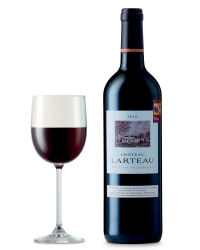 Allergy:

Contains Sulphites

Colour:

Red

Food Matching:

Rich and hearty casseroles

Residual Sugar:

<2g/l

Serving Advice:

Room temperature

Taste:

Silky texture

Units Per Bottle:

10.75

Units Per Serving:

1.8