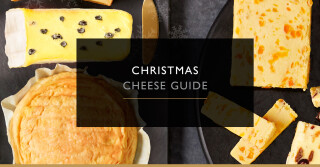 Christmas cheese guide
In the mood for the perfect cheese board but don't know where to start? Let the winner of the 2017 Good Housekeeping Favourite Supermarket award guide you through everything you need to know about goudas, grapes and accompaniments this Christmas.
Seriously good cheese
A great Christmas cheese board needs great-tasting cheese, which is why every incredible variety in our Specially Selected range is made by a producer who shares our passion for quality.

1. Don't muddle the tastebuds
When creating your cheese board, choose five or six varieties, but no more than eight. Too many will muddle your tastebuds.
2. Serve at room temperature
Cheese should always be served at room temperature so the flavours can be enjoyed at their ripest and best. It should be brought out of the fridge 30 minutes before you serve it.
3. Ideal accompaniments
Fresh figs, celery, grapes and raisins are all ideal accompaniments. Crackers should always be served.
4. Storing blue cheese
Any blue cheese should be stored separately so its pungency doesn't affect the taste of other cheeses.
5. Keep it fresh
To keep cheese fresher for longer, wrap it in greaseproof paper. To help prevent it drying out, store it in a Tupperware box with a dampened cloth and a couple of sugar cubes.
Don't forget...
A cheese board wouldn't be the same without a lovely glass of wine. Whether it's white, red or rosé, we have a huge selection of award-winning wines that will match beautifully with your cheeses. See our full range in store or shop online now for free home delivery.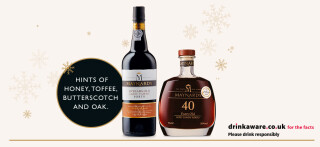 Pass the port!
Complete your cheese course with a glass of something special from our selection of vintage ports, including 10, 20 or 40-year-old bottles.
"Port is the emblematic drink of Christmas! Generously fruity with deliciously deep warming spice, it's a total winner with a cheese board, especially Stilton."
Olly Smith