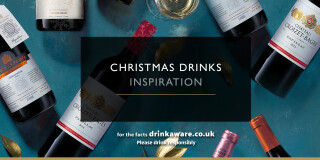 Join us in celebrating this Christmas
If there's one thing we love about Christmas, it's having the perfect drink no matter what the occasion. Here you can celebrate with our amazing prices on a wide selection of award-winning wines, spirits and liqueurs, find that perfect gift for that special someone or discover new hints and tips on how to make your Christmas drinks extra special. After all, it wouldn't be Christmas without a drop of the good stuff.
A gift for the connoisseur
Our beautifully presented boxed drinks gift sets are perfect for those with a taste for the finer things. Choose from vintage ports, aged single malts and exclusive bottles of premium fine wine.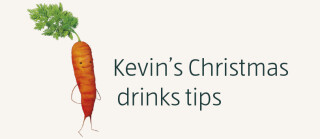 1. Prosecco with anything
Turn every mixer into a fancy cocktail with just a small helping of Prosecco. The bubbly stuff goes well with most things and you'll have fun experimenting with the flavours.
2. Seasonal tastes
Just because it's cold outside doesn't mean you have to stick to mulled wine. Introduce some summer lovin' into your Christmas celebrations and serve up something unique. Mojitos go down great any time of the year.
3. Get in the mix
For all the drivers and non-drinkers, why not serve up some mocktails as an alternative. It'll make them feel welcome and it'll give you the chance to discover some new recipes.
4. No room at the inn?
If you have no room to fit all your drinks in the fridge this Christmas, why not chill them overnight in a secure shed or a locked boot to stay cold.
5. Frozen tastes
Don't forget to add the ice cubes to the freezer before the big day. For that extra taste, why not mix the ice cubes with the mixer or alcohol you are serving so that they don't get watery.

Pair your wines with Olly
Need help choosing your Christmas drinks? Why not check out Olly Smith's food and wine pairing tips to create the ultimate taste sensations.
Christmas cocktail recipes
Create your own party cocktail menu with these brilliantly simple recipes, using just a few ingredients.
Mixer Checklist
• Soda Water • Tonic Water • Cola • Lemonade • Ginger Ale • Orange Juice
• Cranberry Juice • Tomato Juice • Pineapple Juice
Extras Checklist
• Olives • Cocktail Onions • Limes • Lemons • Tabasco • Salt • Pepper • Sugar • Ice