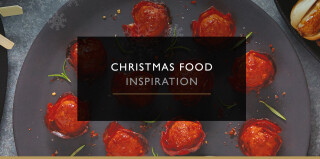 A feast of fresh ideas
Welcome to the perfect guide to creating your delicious Christmas menu. Here you'll find everything you would possibly need to know, from how to make the ultimate Christmas dinner to creating an award-winning cheese board. Include our vegetarian recipes and ideas for your leftover turkey, and we've got enough inspiration to last until New Year's.
Ultimate Christmas dinner.
Make your festive feast extra special with our guide to preparing the perfect Christmas dinner. Get recipes, tips, ideas and serving suggestions plus a simple guide to turkey cooking times.
A menu for everyone
Our new Christmas food range has a delicious range of options for all your guests. Choose from free-range British turkeys and generous, tender turkey crowns, or our new exciting selection of meat-free Christmas dishes, including Specially Selected nut roasts.
An award-winning cheeseboard.
Create the ultimate Christmas cheeseboard with our outstanding selection of British and Continental cheeses. Premium and award-winning cheeses from producers with a passion for quality.
Smart Christmas cooking
Make the most of your turkey and trimmings with our clever Christmas recipes to turn leftovers into delicious new dishes.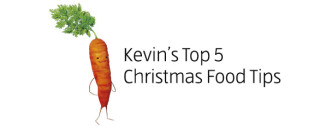 1. Swap out
Vegetarian dishes are more than a second thought nowadays, so why not think about swapping some of your traditional meats for a textured vegetarian dish. Or at least, serve them up as tasty alternatives.
2. No food left behind
You know that no matter how much you eat, there's always extra food and ingredients in the kitchen after Christmas dinner. Don't waste a thing. Instead, buy some soft rolls and create a platter of festive sandwiches to serve up at your next gathering. They won't last long.
3. Eat what you drink
It's common to enjoy a little tipple over the Christmas season, and what better way to include your favourite drinks into your dining that to add a splash to your dishes. Gravies, creams and cakes all taste amazing with a hint of alcohol included.
4. Let it sparkle
A big trend this year is adding gold, silver and sparkles to your festive feasts. Introduce a little glamour to your table settings and really make that show-stopping cake pop with a generous helping of glitz.
5. Prepare to feast
There's enough happening on Christmas day without adding stress to yourself. So set your menu early, plan ahead, and start your prep the night before. When the time comes to enjoy all this food, you don't want to be burnt out. This is your time to relax as well, let everyone else know it.
Olly's food and wine pairings
Your festive feast will taste extra special when you pair it with a wine that mirrors its flavours.
Whether it's turkey, beef, duck, fish or goose, we have brilliant bottles to complement your complete Christmas menu, from starters through to the grand finale.