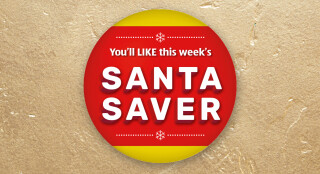 Santa Savers - new amazing offers every week
We're counting down to Christmas with our amazing Santa Saver Offers. So, if you're looking for great value on your favourite seasonal treats, look no further.
Every week in the lead-up to Christmas, we'll be helping you save on another amazing product from our Christmas collection. Check this week's offers below so you don't miss out!
Chocolate Advent
This week the countdown to Christmas begins with our brilliant Cadbury Advent Calendars. Why not get one for everyone in the family so you can all share the fun? Head in store to pick up yours today.