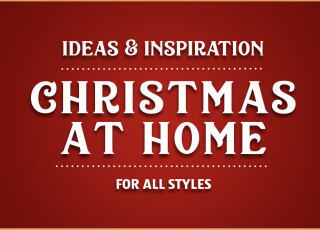 Amazing Christmas themes for every home
Christmas is finally here and we can't contain our excitement any longer! We're ready for wreaths on the doors, trees in living rooms and lights absolutely everywhere! If you're feeling the festive joy like us then you'll love our 2021 style guide to Christmas decorations. Take some inspiration and join in the fun.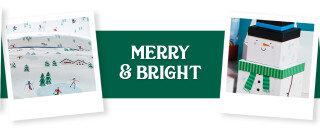 Let's have fun this festive season. This is the closest you'll get to a classic childhood Christmas without going overboard. Add greens, reds and whites to every room so there's no mistaking your mood about Christmas. You love it and you're proud to show it! With this theme there's also space for the strange and colourful. Dinosaurs and jungle prints slip effortlessly into decoration displays here along with rainbows, stars and retro disco touches.

Celebrate Christmas in a modern woodland way. It's subtle, it's stylish, it's scandi. Use pastels and foils to bring the brightness inside and share the joy with sophisticated outdoor scents. This is about natural and practical textures like wood, wool and felt. Materials you with warmth and character. And when it comes to gifting it's the thought that counts with recyclable wrapping, eco ideas and homemade presents where possible.
A closer look
Here's a few Specialbuy ranges to look out for this December if you're trying to achieve this look. From ornaments and baubles to gift bags and duvets, this theme really carries across the entire household and beyond.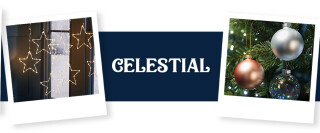 Make your house the star of the show. We're taking inspiration from the night sky here with all its deep blues, purples, silvers and points of golden light. This trendy look will be a hit for homes that love to host and will still be cosy enough for quiet evenings by the fire. Sleek, stylish decorations are needed here so don't be afraid to go chic and luxe with bedding, table runners and gift wrapping. Celestial patterns and prints will bring the festive feel to your spaces day and night. This theme really shines in homes that feature natural woods and stone surfaces.

Take the traditional Christmas and turn it up to ten. We're bringing Santa centre stage with his rich reds, greens, and golds. With this theme we're not afraid to display our old festive ornaments from Christmases past and spend lazy days in matching pyjamas. That's because this is all about bringing the family together for a big festive reunion. We're going to be baking together, watching films together and celebrating Christmas joy together. Get your reindeer slippers on and let's go.
Need more inspiration?
Take a journey through our entire Christmas range. We're celebrating with award-winning food, great value Specialbuys and the nation's favourite carrot family!