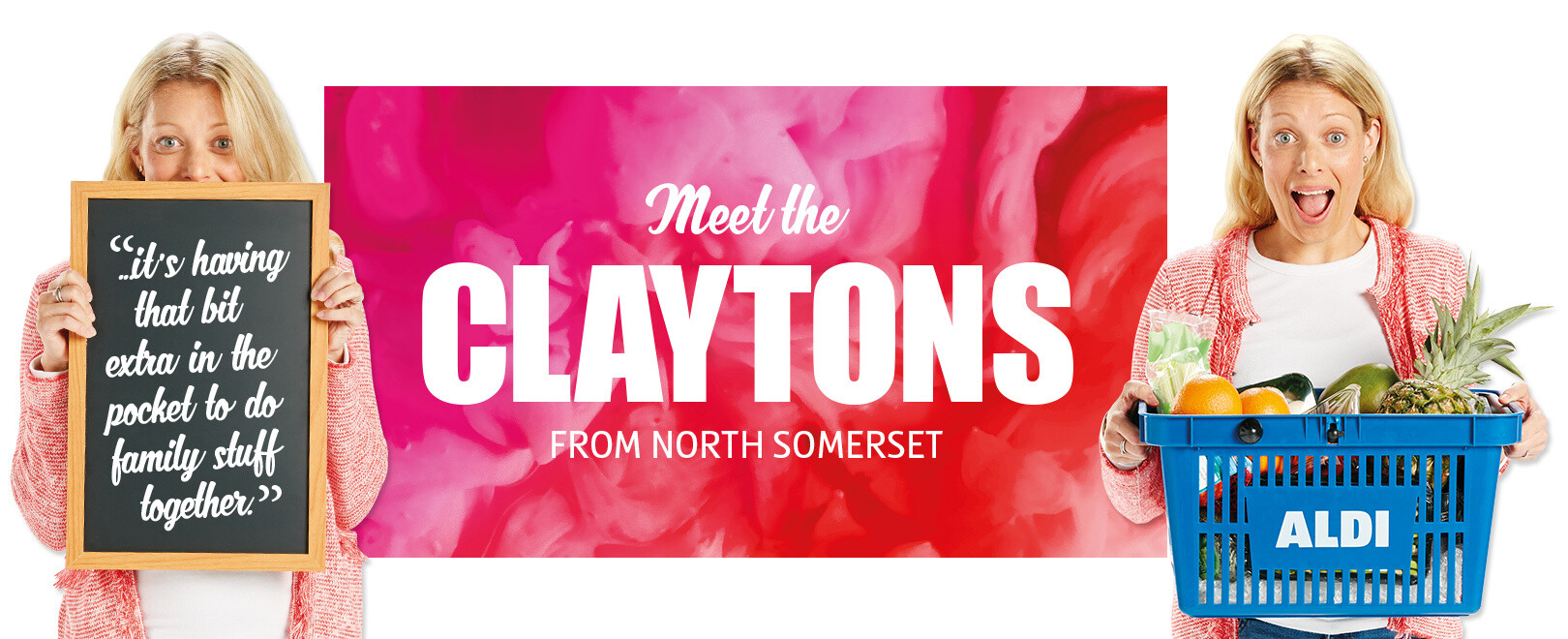 Monty's amazing smoothie
Well Monty's making the most of our fresh fruit. There's a lot of affordable ways for you to get your 5 a day too, thanks to our fortnightly Super 6 offers.
Quality and choice
One of the things that impressed the Claytons the most was the quality of the products at Aldi – amongst the best they'd ever had. With the amazing range at Aldi the whole family are happy!
The story so far...
Sixteen weeks since the swap and the Clayton's are finding more and more reasons to shop at Aldi, like our amazing lime and basil candles and some truly delicious recipe inspiration. Not to mention their amazing savings. Let's see how they're getting on…
Meet the others savers...
Discover what our other families and savers have discovered at Aldi too.
Let's bring home Autumn
You'll be amazed at what you can find in store this autumn. Like our weekly Super 6 offers on fresh fruit and veg and award-winning British foods from our amazing suppliers.
Terms and Conditions:
Terms and Conditions based on those of the Clayton family's regular shopping items available at Aldi and comparable goods at Tesco. Weekly price checks carried out at tesco.com 02.04.18 - 22.07.18. Pro-rata Tesco price used considering size. Products may vary by region. Tesco, these household brands & fresh products £870.66. Aldi, these exclusive brands & fresh products £628.94. £240 saving over 16 weeks.
Details at aldi.co.uk/verify16
Of the Clayton family's regular shopping items 20 items were not available at Aldi.