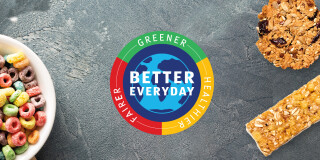 Product Reformulation
At Aldi, we are dedicated to supporting our customers to live healthier lifestyles and improving the nutritional value of our products is integral to our strategy. We have product reformulation programmes focused on encouraging our customers to eat the foods they love while consuming less sugar, salt and saturated fat. All of our product reformulation policies are embedded within the buying process to ensure we deliver against our health strategy.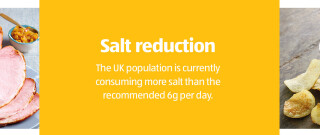 Too much salt in the diet has links to some scary things, like heart disease and high blood pressure. For this reason we have been gradually reducing the level of salt in our products for a number of years, in line with Public Health England's Salt Reduction Programme, to benefit the health of our customers, whilst ensuring our products are of the highest quality and still taste great.

We have now updated our salt reduction policy to align with the new Public Health England 2024 targets and are working towards these new targets for all our applicable own-brand products.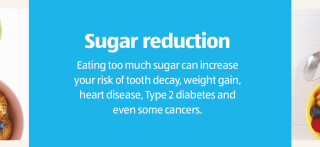 It's a problem we're passionate about tackling and that's why we've made lowering sugar consumption a key focus for Aldi. To play our part in tackling the UK childhood obesity crisis, Aldi are committed to reducing sugar in key areas that lead to children's sugar intake. We have aligned our sugar policy to Public Health England's Sugar Reduction Programme, aiming at reducing sugar across key product categories.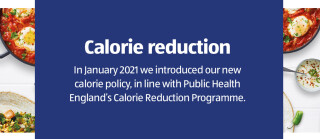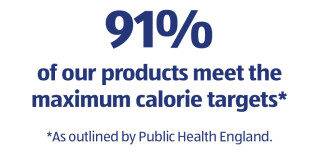 In addition, all our soft drinks have less than 5g sugar/100ml.
It is our mission to improve the nutritional value of our products and be prepared for further Government guidelines on areas such as baby food.