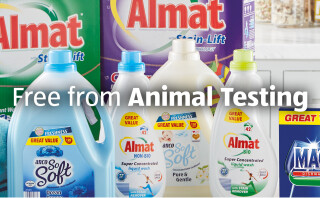 Going the extra mile for animals.
We are proud to say that all our own label cosmetics, toiletries and household products are cruelty free certified by leading animal protection organisation, Cruelty Free International. We are proud to be 1 of only 4 UK retailers to have been awarded the gold standard leaping bunny certification across both our household and our health and beauty ranges.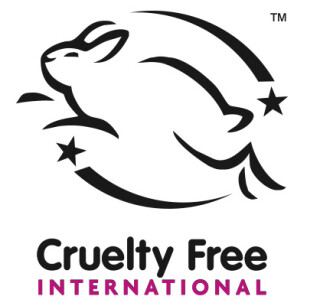 Aldi believes that beauty and household products should be cruelty free. We are proud to be Leaping Bunny approved. A global programme, Leaping Bunny requires cruelty free standards over and above legal requirements.
All of our own brand cosmetic and personal care products and household and cleaning products are approved under the Cruelty Free International Leaping Bunny programme, the internationally recognisable gold standard for cruelty free products. We adhere to a fixed cut-off date policy and proactively monitor our suppliers to ensure that our products continue to adhere to the Leaping Bunny criteria. Our supplier monitoring system is also independently audited.
Look out for the leaping bunny logo and you'll know that no animal tests were used in the development of that product.
For more information about Cruelty Free International, Leaping Bunny and Leaping Bunny criteria, please visit http://www.crueltyfreeinternational.org.
"We congratulate Aldi for demonstrating its commitment to eliminating animal testing and helping customers make a cruelty free decision when purchasing cleaning products,"
Cruelty Free International Chief Executive, Michelle Thew.
Our Range
The cruelty free logo can be seen on all our cosmetics, toiletries, detergent and cleaning products.