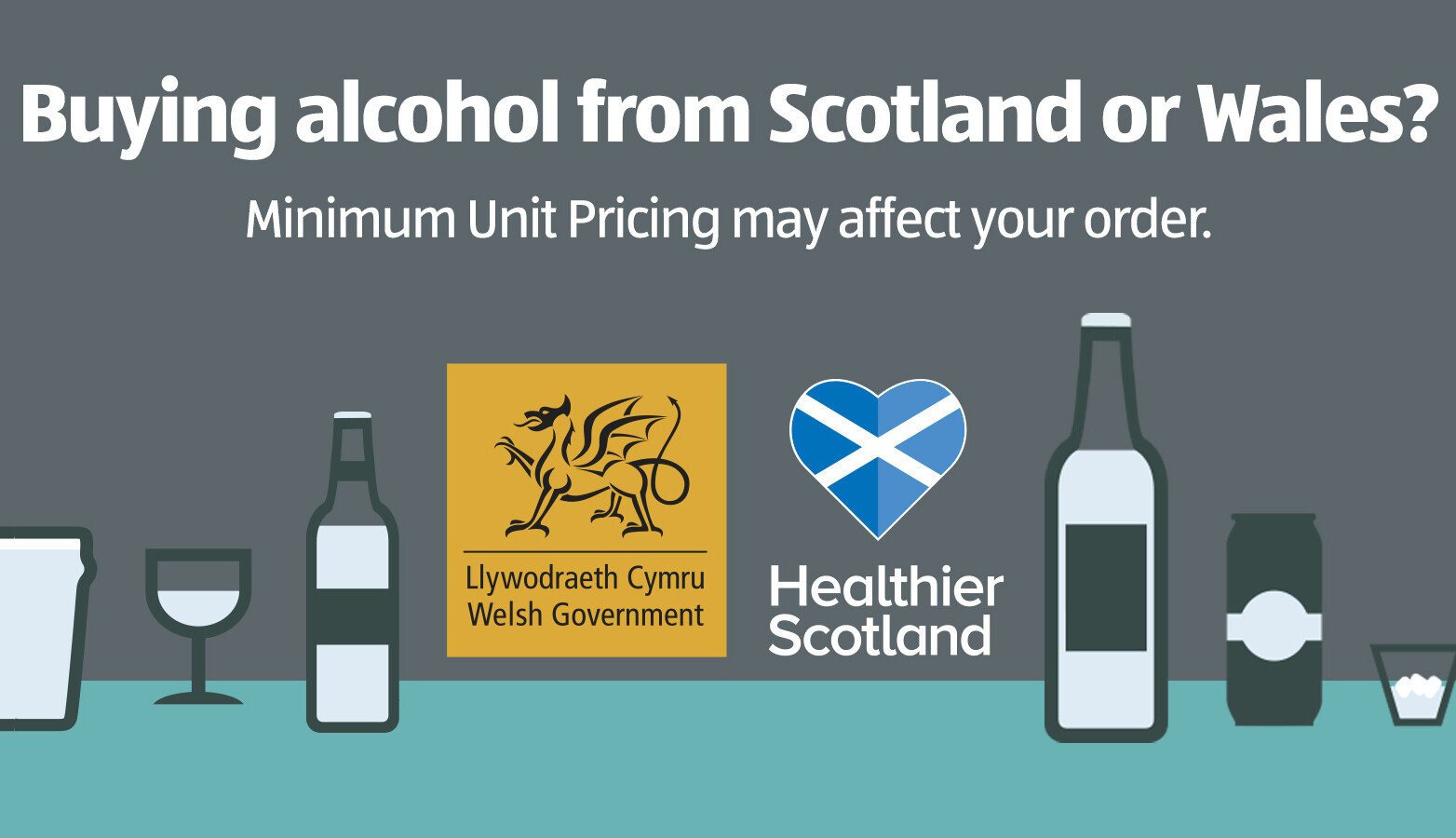 Minimum Unit Pricing
On 1st May 2018 in Scotland and 2nd March 2020 in Wales, legislation was introduced that means that the pricing of alcohol must be at least 50p per unit. Because of this the following lines are no longer available for delivery online. These Products may still be available in store, but the prices and "Alcohol by Volume" or "ABV" measurements in our Scottish and Welsh stores may vary to the prices and "Alcohol by Volume" or "ABV" displayed online.
You will be notified throughout the online shopping process that certain products are not available in Scotland or Wales. If you place an online order for any such products to be delivered to an address in Scotland or Wales then they will be removed from your order and their value refunded to you. You will receive an e-mail explaining what has happened. We will still look to provide any other products in your order.
Spirits & Liqueurs

Product Name

Cocobay Rum & Coconut

Greyson's Pink Gin

Greyson's Mediterranean Orange Gin

Greyson's Sicilian Lemon Gin

Premium French Vodka

Russian Vodka

Spiced Rum

Topaz Blue Premium Gin

Bellucci Amaretto 70cl

Product Code

003339237382501

020223322940000

710447467619600

710448475184200

083854272526500

712165514813000

065561237383701

712732477449800

057920247238300