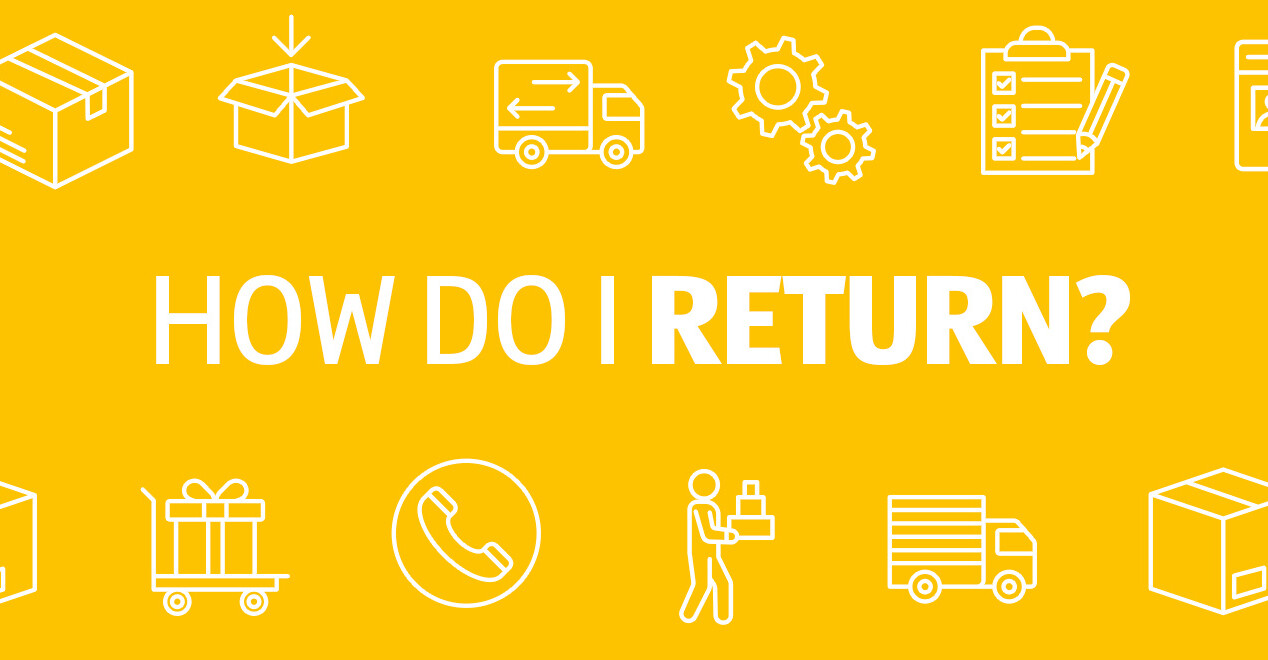 Whatever your reason for wanting to return something to us, this page is designed to help guide you through your return options.
Latest customer updates on COVID-19 here
Please select the type of product you wish to return from the below
Returning your product to your local store
Simply head to your local Aldi and return your Specialbuy product, along with a completed returns form. Find your nearest Aldi store using our Store Finder.

Note: Products over 50kg in weight or supplied in more than 1 box cannot be returned to stores. These items will need to be returned via a home collection.
Returning your product via post
Arranging a home collection
For parcels over 90 x 50 x 50cm, weights 15kg or over, or marked with an (*).
Click here to contact customer services for help on how to return your product.

Misplaced your returns note?
If you have misplaced your returns note and your parcel is under 90 x 50 x 50cm and weighs under 15kg, click here to create a new free CollectPlus label. Alternatively, click here to contact Aldi customer service who will be more than happy to assist in re-issuing your delivery note.