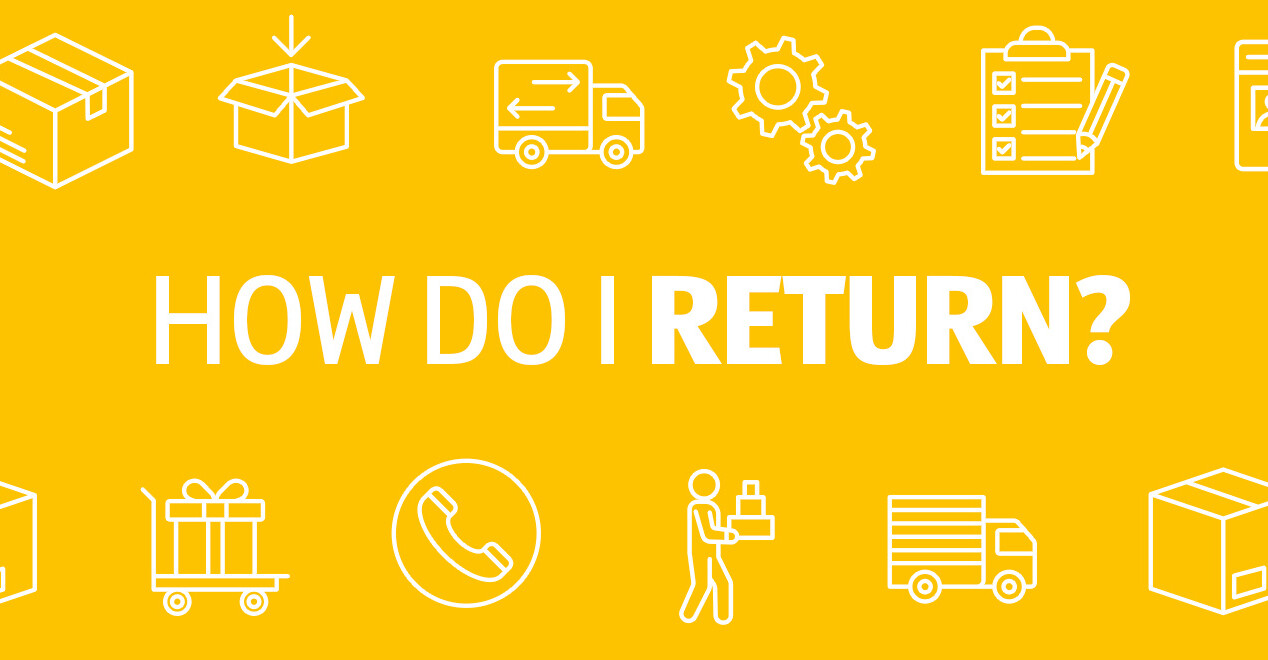 Whatever your reason for wanting to return something to us, this page is designed to help guide you through your return options.
Latest customer updates on COVID-19 here
Please select the type of product you wish to return from the below
Returning your product to your local store
Simply head to your local Aldi and return your Specialbuy product, along with a completed returns form. Find your nearest Aldi store using our Store Finder.

Note: Products over 50kg in weight or supplied in more than 1 box cannot be returned to stores. These items will need to be returned via a home collection.
Returning your product via post
Royal Mail – Parcels Under 20kg

Parcels under 61 x 46 x 46cm and weight under 20kg

Scan the QR code on the inside of your returns form using your mobile device, or alternatively click here for a FREE returns step by step guide. From here you can simply create your returns label, print it and attached it to your parcel.

No printer? No problem. You can to take your parcel to your nearest local Post Office branch which has label printing services available.

Close

CollectPlus – Parcels Under 15kg

Parcels under 90 x 50 x 50cm and weight under 15kg

Take your item(s), along with a completed returns form, to a CollectPlus collection point, attach the correct label to the packaging and send us the parcel. Click here to find your nearest CollectPlus collection point. For more information on CollectPlus returns or to create a new CollectPlus label, click here.

Close

Hermes

Alternatively, if the above returns methods are not suitable and your item was delivered by Hermes, click here to visit the Hermes returns portal where you can follow instructions to generate and print a returns label for home collection or to return your order to your nearest ParcelShop.

Why not download the new Hermes mobile app here where you can make returning your parcel easier?

Close
Arranging a home collection
For parcels over 90 x 50 x 50cm, weighing 20kg or over.
Also for wine or spirit returns over 15 bottles.
Click here to contact customer services for help on how to return your product.

Misplaced your returns note?
If you have misplaced your returns note and your parcel is under 90 x 50 x 50cm and weighs under 15kg, click here to create a new free CollectPlus label. Alternatively, click here to contact Aldi customer service who will be more than happy to assist in re-issuing your delivery note.