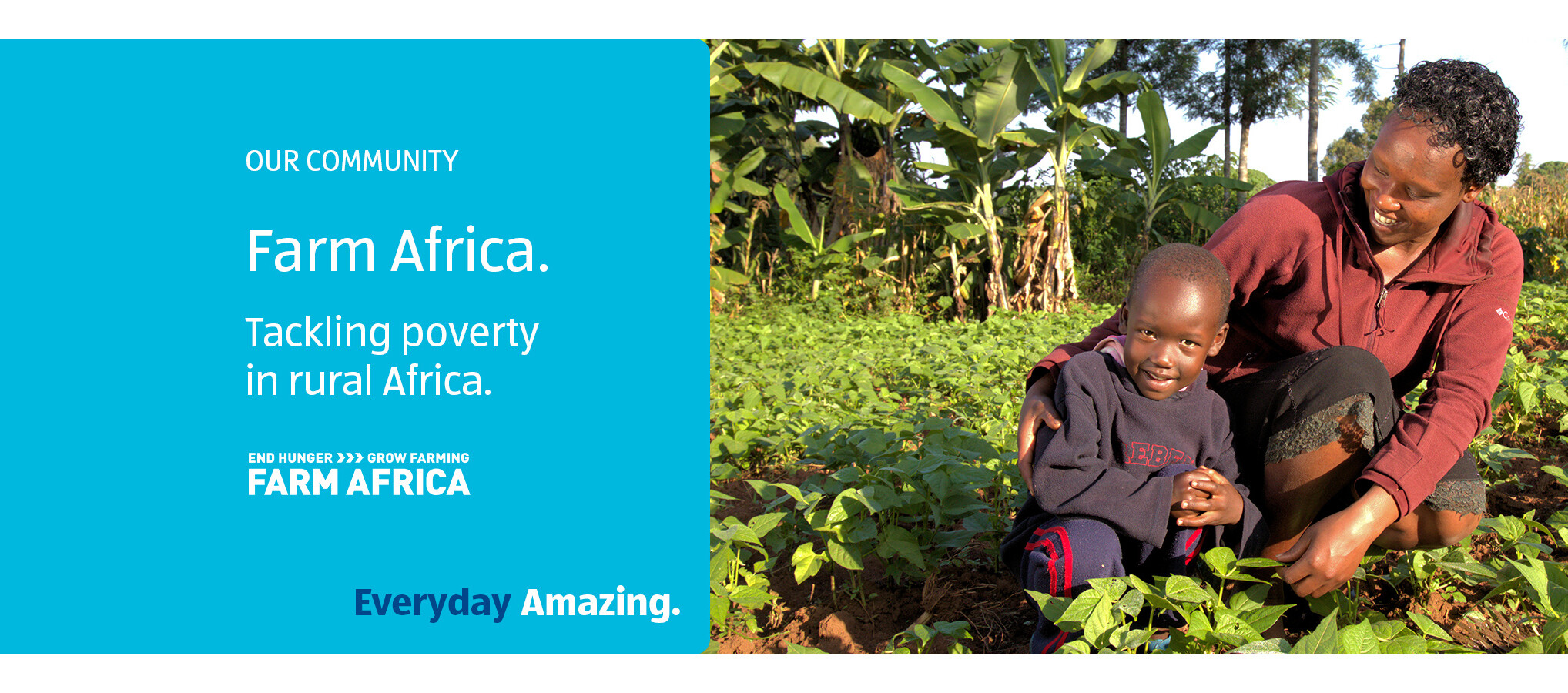 Making a difference to
communities in Africa.
We have become the first UK supermarket to team up with Farm Africa, the international development charity, in a three-year partnership to support young farmers in Kenya.
We've pledged to donate £260,000 to fund the Growing Futures project which will educate and improve the lives of more than 400 young people in Kitale, Western Kenya.
Our project offers the change for young people to escape the cycle of poverty and instead give them the chance to grow and sell more crops, earn a decent income and build a sustainable future for themselves and their communities.
As well as assisting young farmers in Africa to vastly improve the quality and amount of food they produce, this project will help ensure they are growing the most valuable crops, support them in finding the best contracts, and enable them to sell their crops at higher value markets so they can find a lasting way out of poverty.