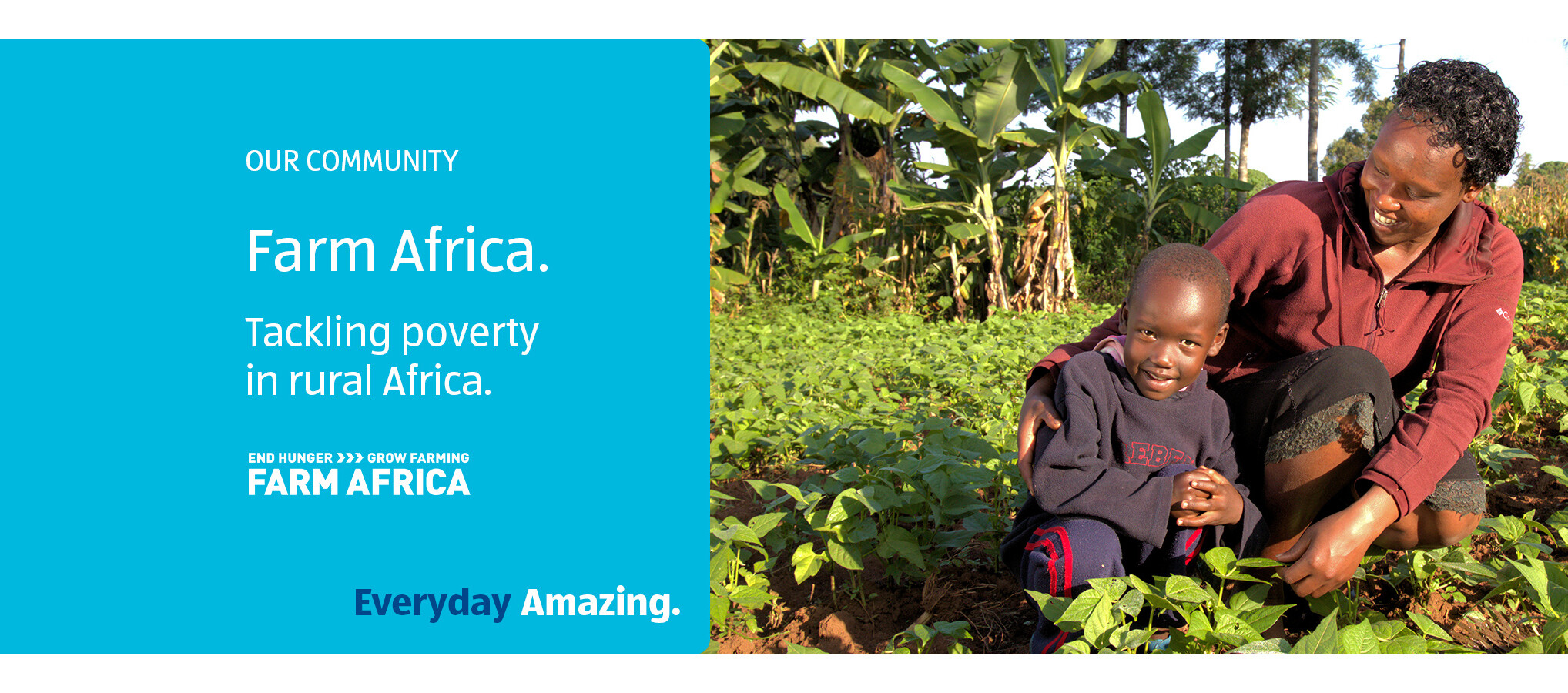 Making a difference to communities in Africa
In June 2016, we became the first UK supermarket to team up with Farm Africa, an international development charity.
During our 3-year partnership, we donated £260,000 to fund the 'Growing Futures' project, improving the livelihoods of 446 young farmers in Kitale, Western Kenya.
Growing Futures
The project offered the chance for young farmers to escape the cycle of poverty, instead giving them the chance to grow and sell more crops, learn business skills, earn a decent income and build a sustainable future for themselves and their communities.
As well as assisting the young farmers to boost their yields, the project helped them to gain access to markets, find the best contracts, sustainably manage and preserve their local ecosystems.
By helping the young farmers become wealth creators, we enabled them to build strong and resilient communities and find a lasting way out of poverty.
In addition to this, the female share of the agricultural labour force in Kenya is the highest in the world; however, life for women in Africa is not easy. Women do not have the same rights as men and will have to juggle raising a family while working. By creating new opportunities for women, the project helped them to develop new streams of income, lifting them out of poverty. By empowering women, the project helps the whole community to grow and prosper.
'The farmers' incomes have risen because they have larger quantities of produce to sell, the quality is higher so it can command higher prices, and we have helped farmers to form groups and collectively sell their vegetables in bulk to wholesalers.'
Mary Nyale, Project Coordinator of Farm Africa's Growing Futures project.
'I have benefited, a lot from the project. After the training, I had to enlarge my projections of tomatoes and French beans. After doing this project, we have money, we can meet all the requirements in the family, like taking the children to school. The family is raised up: we can meet the balanced diet.'
Joseph Kiplagat, a young farmer taking part in the project, describing the impact the project has had on his family.
Photography credit- Farm Africa/Lisa Murray