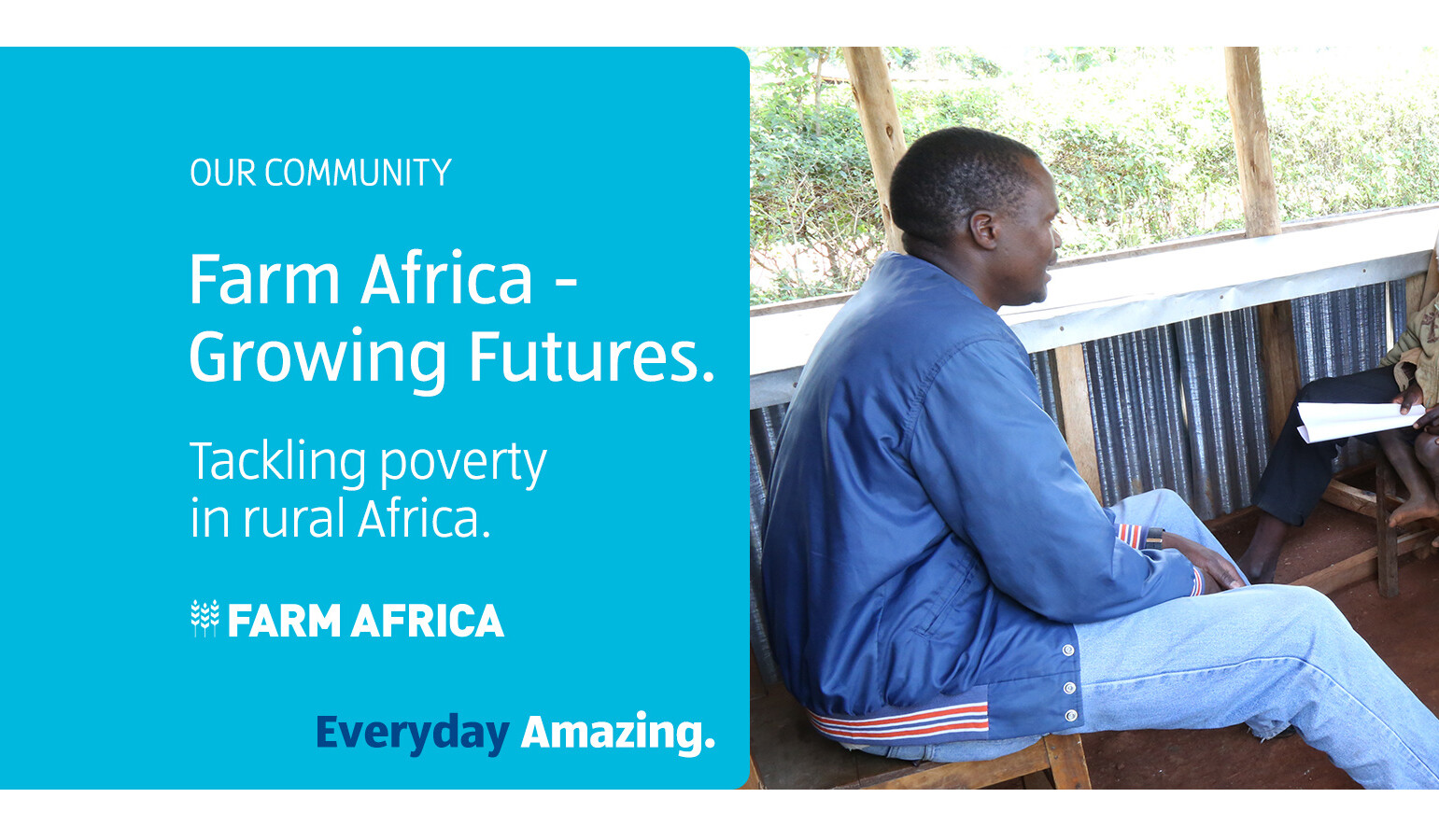 Farm Africa – Growing Futures.
We have become the first UK supermarket to team up with Farm Africa, the international development charity, in a three-year partnership to support young farmers in Kenya in order to grow themselves out of poverty.
We've pledged to donate £260,000 to fund the Growing Futures project which will educate young people in sustainable agriculture and improve the lives of more than 400 young people in Kitale, Western Kenya.
Today, almost half of the world's extreme poor live in sub-Saharan Africa with most working in agriculture. Farm Africa helps farmers to grow more, sell more and sell for more, while looking after the environment for years to come.
The story of Isaac and Peninah
Isaac and his wife Peninah are young farmers who used to scrape by working on other people's farms. Their children often went hungry. And it was hard to find money to get medical help.
After joining the Growing Futures project, Isaac and Peninah were given high-quality seeds and training that enabled them to set up their own business growing and selling vegetables and working with other young farmers to sell their crops in bulk.
As a result, the young parents' monthly income has tripled and they now earn enough to afford food and clothing for their children.
Help grow more futures
Will you help more African farmers grow their own way out of poverty?
£25 could enable Farm Africa to provide three more farmers with high-quality seeds and agricultural training they need to make a profit not just this harvest, but every harvest.
Farm Africa Recipes
To celebrate the work of Farm Africa, we have partnered up with Kenyan-born chef, Dennis Mwakulua who has devised some Kenyan inspired dishes involving vegetables grown as part of the Growing Futures project.