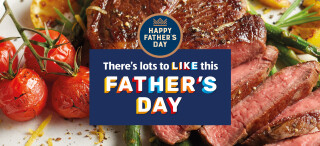 There's lots for Dads to like at Aldi
Come back next year to see our amazing Father's Day range for 2022. We will have all the food and gift inspiration you'll need to treat your Dad, Stepdad or Grandad.
The ultimate Father's Day burger
Must-try burgers
Looking for a big fat juicy burger that Dad will love? You've come to the right place. We've got a brilliant selection of quality burgers to choose from and lots of great toppings to help you create the ultimate burger just for him.
Celebrate Dad with a prime cut of steak
British Wagyu cattle are grass-fed for a distinctive sweet, nutty flavour that is guaranteed to be tender and juicy. So hurry, because at these rare prices, our mouth-watering Father's Day steaks won't be around for long! Choose from Fillet, Sirloin, Rump or Ribeye.
The ultimate meat-free menu for Dad
Need some tasty meat free options for your Father's Day menu? There's plenty of inspiration in our online recipe collection like these Vegan Thai Monster Stacks and our delicious Vegan Cheesecake.
Join us for some Taste Kitchen inspiration
Dad and Grandad can look forward to some amazing dishes this Father's Day. All you have to do is watch, learn and cook with our Taste Kitchen experts. Here's two simple and tasty recipes we think they'll love.
Cheers Dad!
Let us help you choose the very best boozy gifts for Father's Day, from award-winning wine and refreshing craft beers to vintage ports and single malt whisky.


Gifts galore… for Dad
Spoil him with the latest smart gadgets at even smarter prices and discover lots more great value gifts, from grooming kits and shavers to aftershave and novelty chocolate treats.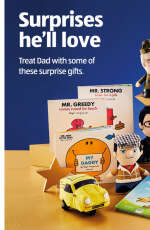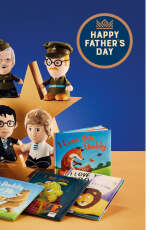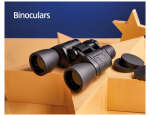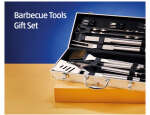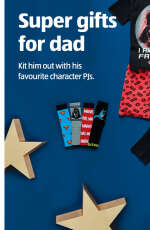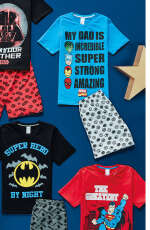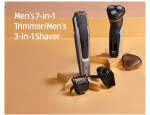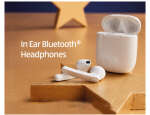 Cook up a feast for Father's Day
Great food is the best way to let Dad know you love him, whether it's a brilliant breakfast or a lovely family roast. Be inspired by these and all our Father's Day recipes.