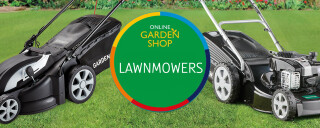 Our Online Garden shop is now closed for 2021. Come back in Spring 2022!
Lawnmowers
However large or small your garden is, we can help you to find the best lawnmower for you. With our great range of Petrol Lawnmowers, Cordless Lawnmowers and Self-Propelled Lawnmowers, there is plenty of choice. And, thanks to our amazing value, you will not have to worry about spending a lot to get great results. Browse our amazing range of lawnmowers today!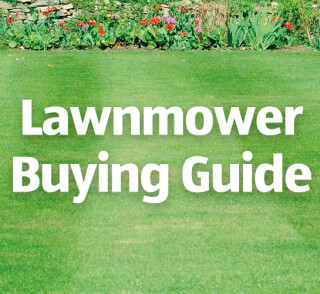 How to choose the best lawnmower for you…
Here at Aldi, we have a great choice of affordable lawnmowers with a whole range of features. To help you choose here's a few things you need to know.
How big is your garden?
How small or large your garden is will determine what type of lawnmower you need. Self-propelled mowers are more suitable for larger lawns (2,500m² +) and have additional features and larger cutting widths. If you have a small to medium-sized lawn, go for a lighter, easy-to-handle lawnmower model.
What fuel type do you need?
Do you want an electric corded, a cordless or petrol? If your lawn is around 500m² with few obstacles, then an electric model is best. It mows quietly and without exhaust emissions and is great if you live in a town or city where noise might be an issue.
Is it practical and useable?
The usability of each model will help you decide on the best mower for you. Is your cable long enough to reach all parts of your garden? How long will the battery last and how long will it take to charge up? Also check if it has a range of cutting heights.
Do you fancy a mulch?
Mulching helps keep your lawn healthy by cutting grass clippings very finely and redistributing them in a thin layer onto your lawn. It also means you don't need to dispose of the clippings. Either way, think about how big you want your grass collection box to be.
Shop all your specialbuy needs

Discover a whole range of amazing things with incredibly small prices.