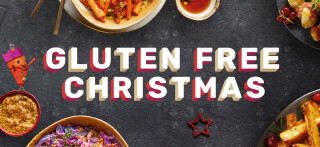 The ultimate guide to a gluten free Christmas
It's everything you need for a gluten free Christmas. As well as a whole range of amazing meat and gluten free stuffing in all our Christmas turkeys, we also have an exciting collection of gluten free recipes, tips and hints, including desserts, mains, party food and more.
An amazing Christmas for everyone
For guests who have a gluten free diet, we've got a whole range of amazing mains to enjoy this Christmas, including a whole range of British meats.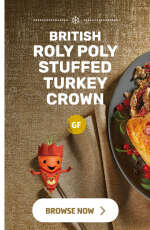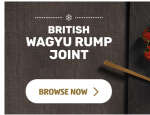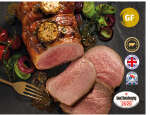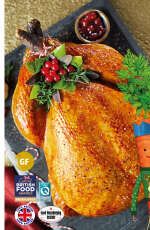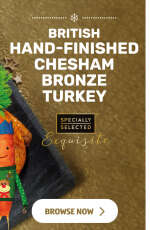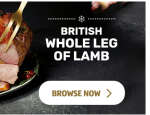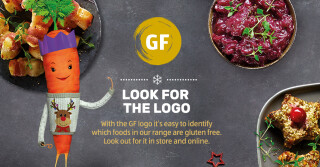 Insanely delicious gluten free desserts
You can still have it all this Christmas thanks to our amazing gluten free dessert recipes. Why not try our sweet and delicious Vanilla and Cranberry Pots to start?
Our amazing gluten free Christmas cookbook
Turn your simple roast into a show-stopping dish with our easy gluten free apple and walnut stuffing balls, simply bursting with festive flavours. Or try your hand at this indulgent gluten free Christmas pudding. Packed with dried fruit, prunes and cranberries, as well as big glugs of sherry and brandy, it's perfect for your gluten free Christmas menu.
Top gluten free tips
There's lots of easy and positive ways to live gluten free. Here's some of our top tips. Take a look and try them this Christmas!
Plan plan plan

Keep the cupboard stocked with gluten free options and have some ready-made meals to hand at home. Perfect for when you don't want to cook.
Make a list

Keep reminding yourself of all the great foods you can eat, such as meat, fish, beans, eggs, vegetables, dried fruits, rice and nuts.
Choose whole grains

If you want to have a healthy gluten free diet, pack it with whole grains like brown rice, buckwheat and quinoa – all rich in fibre, antioxidants and minerals.
Make your own

Meats are naturally gluten free, but pre-made marinades, sauces and gravies aren't. So just to be on the safe side, why not make your own? There's plenty of gluten free inspiration in our Christmas cookbook.
Our deliciously good gluten free range
Discover lots more information about our gluten free range in our special diets pages. As well as lots of helpful tips and useful guides.