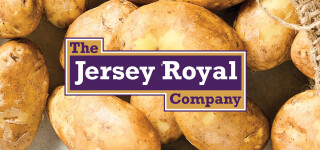 Meet the Supplier - The Jersey Royal Company
Grown exclusively on the island of Jersey, these small, sweet, summery potatoes are one of the food highlights of the year. The Jersey Royal Company are their proud guardians, working hard to ensure they're grown to high standards and arrive in our stores full of flavour. They expertly manage their own seed, growing mini tubers from seedlings. The earliest outdoor potatoes are grown on côtils, which are steep South East facing slopes warmed by temperate sea winds.
The Jersey Royal Company is LEAF Marque certified since 2005 and adhere to the high standards of sustainable farming and environmental standards. Click here for more information.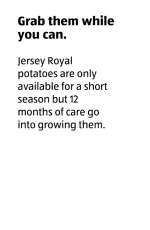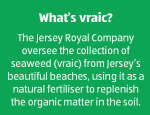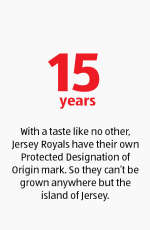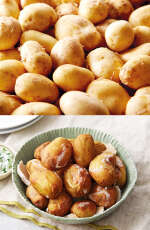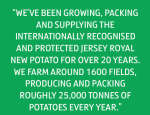 Jersey Royal Recipes
Jersey Royal Potatoes are versatile and delicious. Great in potato salads or simply boiled in their skins with a slab of butter on top, they're a real taste of the summer. Here are 3 easy ways to enjoy them.
We Love Fresh Food
From Super 6 to our super suppliers, Aldi is committed to bringing you the freshest fruit and vegetables.