Margaret River Chardonnay
Product Ref: 068843032603200
Product Information
By law we cannot sell this product to anyone under 18
Margaret River is known for its temperate maritime climate, diverse soils and gentle valleys. As a result, the Chardonnay produced here is delicate and fresh. Enjoy notes of citrus blossom, white peach and nectarine - a beautifully refreshing combination.
Enjoy with Creamy Chicken and Bacon Pasta.
A peppery and creamy Italian pasta dish. Easy to make and even easier to enjoy!
Country
Australia
Grape
Chardonnay
Region
Margaret River
Style
Dry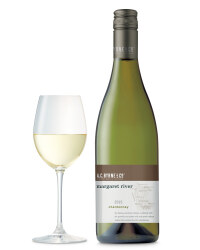 Allergy:

Contains Sulphites & Milk

Aroma:

White peach & nectarine

Colour:

White

Food Matching:

Creamy pasta & Caesar salad

Serving Advice:

Chilled 7-8°c

Taste:

Fresh & delicate

Type:

Award Winner

Units Per Bottle:

9.8

Units Per Serving:

1.6