Mezcal Eterno Joven
Product Ref: 021930309331500
Product Information
By law we cannot sell this product to anyone under 18
Mezcal Eterno is distinctively crystal clear with silver shades. Relish the smoky aroma with hints of bacon, butter, ancho chili and taste the smooth roasted agave with fruity and herbal notes along with an exceptional finish.
Manufacturing and ageing - Eterno is a supreme mezcal being produced in Santiago de Ocotepec. Its unique and distinct taste comes from a family recipe with the combination of passion. This mezcal has been rested for more than a year in stainless steel containers which has given its smooth quality.
About the distillery - This mystical spirit is produced with ancient methods in the family's distillery. The agave is baked in a pit hole, crushed by tahona, fermented in wood barrels and finally distilled in 50 litre copper pot stills over open fire. The smoke of the wood is eternally preserved in the Mezcal.
This product comes in a presentation box and is not part of the create your own case offering.
Mezcal Eterno

Mezcal Joven is a premium handcrafted artisanal Mezcal 100% Espadín Agave from the Valley of San Dionisio Ocotepec, Oaxaca (Wahaca). It's unique and distinct taste comes from a very ancient recipe and a combination of the effort, and passion delivered by Don Nacho, 4th generation Mezcalero, whom runs the family 'Palenque' (mezcal distillery) producing an unmatchable Mezcal.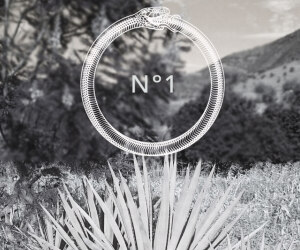 From generation to generation

This mystical spirit is produced in one of the most antique palenque's of Oaxaca that is being run by a long established family in the region, in which wisdom and passion for Mezcal has been passed from generation to generation that result in delivering a delightfully smooth Mezcal with hints of smokiness.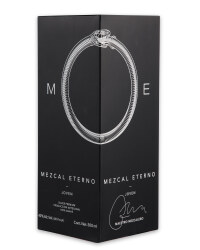 ABV:

40%

Bottle Size:

50cl

Origin:

Mexico

Type:

Mezcal
Serving suggestion
Accompany with half a wheel of orange and worm salt if you dare!