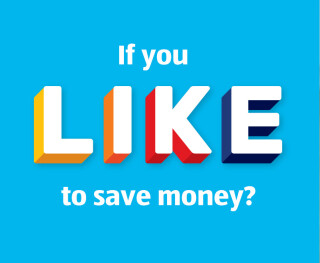 Top money-saving tips for 2021
At Aldi, we live for Everyday Amazing value. So, we've put together lots of hints, tips and inspiration to help you make your new year budget go a little further.
We offer great value on our bigger 'family packs'. So why not do a little batch cooking - freeze some for next week and have some for lunch the next day.

Always think about weekly meal prep and make a list of specific things you need. It's a great way to ensure you aren't buying more than you need.

Don't throw it away! Get creative with leftover food. Use it up for lunch the next day, freeze or remake into a new recipe.

Save a bundle by replicating your favourite takeaway dishes at home. We've got plenty of fake-away recipes to try.
Let's fake it away!
Who doesn't love treating themselves to a lovely takeaway now and again? Well, thanks to a little inspiration from our Taste Kitchen experts, you can enjoy some of your favourite treats without the guilt or the bill. Go on, fake it away!
Amazing leftover recipes
A great place to save is to use up all your leftovers for meals the next day. Why not start with our 3 top leftover recipes. Chilli Stuffed Potato Skins, Asian Beef and Cabbage Stir-fry and Roasted Sausage Bake.
Everyone can save on fresh
We believe everyone should be able to afford healthy, fresh, delicious food. That's why we have amazing offers on meats, fish, fruit and veg every 2 weeks. Check out our latest offers in store.