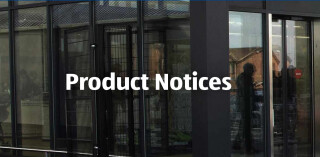 Product Withdrawals
Product Name: Squeezy Mayo - Light/Lighter
Product Code: 47393
Supplier: Voss Feinkost
Buying Director: Claire Griffiths
Reason for Withdrawal: Product does not meet the required quality standards.
Product name:
2 Key Lime Cheesecakes (170g) - 10975
2 Millionaire's Cheesecakes (180g) - 10975
Brand: Specially Selected
Barcode:
4088600037844 (Lime)
4088600037851 (Millionaire's)
Batches affected: All batches
We have recalled this product as a precaution as there is a chance that the glass packaging may have become damaged.
Customers should not consume this product and instead return it to their nearest store where they will receive a full refund.
We apologise for any inconvenience and thank you for your cooperation.
For further information, please click here or email customer.service@aldi.co.uk.