Responsibly Sourced Fish
Fish stocks around the world are under increasing strain from overfishing and pollution. Therefore ALDI is committed to the sustainability of the world's oceans and environment by ensuring that all of the fish and seafood used in our own-label products are responsibly sourced. This will enable fish populations to remain healthy into the future and that the catch methods used have a minimal impact on the environment.
Our policy is to continue to promote responsible fish sourcing in our products and we continue to strive for further improvements in fishery practices and certification.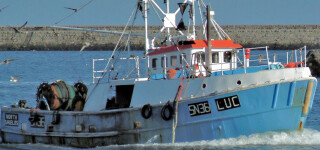 We work in collaboration with the Sustainable Fisheries Partnership (SFP) a leading non-governmental organisation in the field of sustainable fishing, to act as our independent adviser on fish sustainability. SFP rate the sustainability of the fish used in our own label products and provide recommendations to drive continuous improvement of fisheries.
We use third party certification bodies such as Marine Stewardship Council (MSC) for wild-caught fish and, Aquaculture Marine Stewardship Council (ASC), Global GAP and Global Aquaculture Alliance BAP (2 star and above) for farmed fish.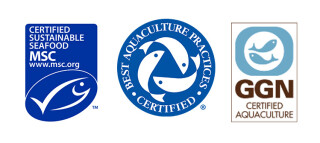 In light of MSC certification suspension of North East Atlantic Mackerel fisheries, ALDI are working in collaboration with the industry to influence coastal state agreement and to drive improvement in those fisheries. In May 2021, North East Atlantic Mackerel joined a Fishery Improvement Project (FIP), with the aim of achieving MSC certification (find out more here).
Fishery Improvement Projects (FIPs)
We also encourage our Suppliers to support fisheries in becoming part of a Fishery Improvement Project (FIP) where required, this is to help improve both environmental sustainability and social standards on fishing vessels and throughout production.
Labelling
We provide clear and transparent information for our customers by labelling 100% of our fish products with:
Where you see the MSC blue fish label, this is assurance that the wild-caught fish and seafood has been sustainably caught and can be traced back to source.
Where you see the Aldi Responsibly Sourced Fish logo, this is assurance that the rest of our fish range is responsibly sourced too. All of our farmed fish is third-party certified and our other wild caught fish is sourced from low risk areas or those working towards achieving MSC certification.
Find out more about our Responsibly Sourced Fish Policy below.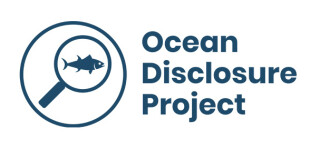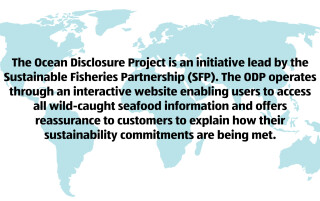 Click below to explore our profile on the Ocean Disclosure Project website.
We were ranked no.1 in the MSC league table for having the highest percentage of MSC certified products compared to any other UK retailers.

We sold the largest volume of MSC certified fish in 2019, higher than any other UK retailer.

Aldi UK & Ireland signs up to the Global Ghost Gear Initiative (GGGI).

The GGGI works to help keep the oceans clear of lost, abandoned or discarded fishing gear (ghost gear).
Fish welfare
Animal and Fish welfare are an important part of being a responsible business and we are committed to high standards of welfare for both farmed and wild fish. Our Specially Selected Scottish salmon is farmed to higher welfare standards and certified by RSPCA Assured. We work with our suppliers and with standards bodies to ensure minimum standards for fish welfare in our products.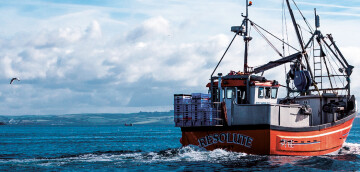 Fish Feed
As an international retailer we are aware of our responsibility for more sustainable fishing and fish farming. The farm certification standards that we use, such as ASC, Global G.A.P and BAP, already have requirements about the sourcing of fish food ingredients.
To continue to guarantee that our fish and seafood products meet our customers' expectations, we are in regular contact with these organisations to further develop their certification standards for the responsible sourcing of feed in fish farming.
We also support SFP's work on 'Reduction Fisheries' and Sustainable Fishmeal (supporting the Asian Reduction Fisheries Roundtable, for example) and are members of the Seafood Task Force, which among other things advocates the sustainable use of fishmeal in shrimp farming in Thailand.