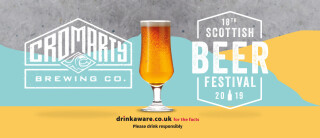 CROMARTY BREWING CO.
Based in Inverness, this innovative young, family-run microbrewery produces quality craft beers made from the finest local and worldwide ingredients. All their beers are jam-packed full of quality ingredients, giving each of them loads of flavour.
Thirsty for more?
Check out more amazing beers from our other Scottish Beer Festival breweries.