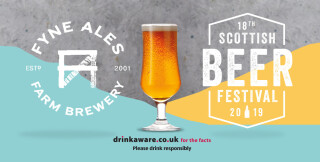 FYNE ALES FARM BREWERY
Situated on a stunning 4500 acre estate in rural Argyll, Fyne Ales are proud to be a modern, rural farm brewery. They use their stunning, rustic estate not only for sustainable farming, but as a base for producing the highest quality progressive beers that are enjoyed all over the world.
Thirsty for more?
Check out more amazing beers from our other Scottish Beer Festival breweries.