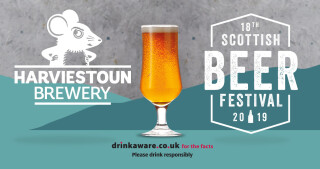 HARVIESTOUN BREWERY
Founded in 1983 in a 200-year-old stone barn, this award-winning brewery has been brewing for over 30 years and is now based in Alva, about 5 miles from its' original location.
Harviestoun's Bitter & Twisted flavourful cask-conditioned lager is a long time favourite and a big seller.
Thirsty for more?
Check out more amazing beers from our other Scottish Beer Festival breweries.