Save on Back to School essentials
The Amazing School Event starts online from 7th July and in store from 11th July. Discover great value and fantastic quality on all your back to school essentials. There are uniforms for girls and boys, backpacks, lunch bags, sportswear and an amazing uniform bundle from only £4.50! Don't miss out.
Brilliant Back to School Bundle
We've put together a fantastic bundle to make uniform shopping easier and even more affordable for every family. Get 2 polo shirts, a sweatshirt, and your choice of pleated skirt or trousers, all from only £4.50! Amazing!
Boys and Girls Back to School Uniforms
Start the new year with quality boys and girls back to school uniforms for less. You'll find all the must have items in our range, including polo shirts, pleated skirts, trousers, leather shoes and children's school jumpers too!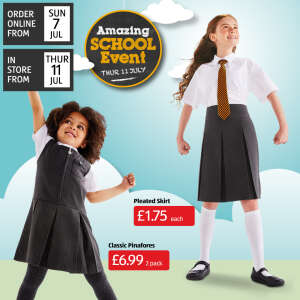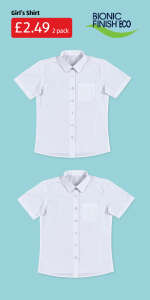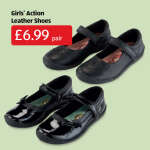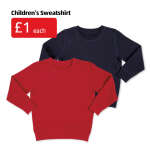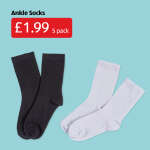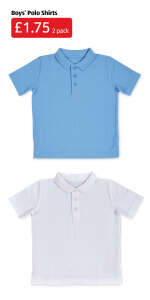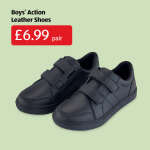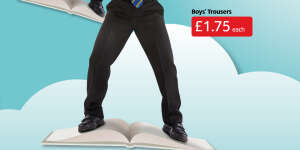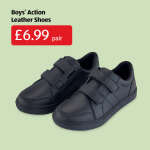 Quality clothing designed to get them through the new term and beyond
From preventing odours and repelling water, to easy wash and non-iron, our range of quality school clothes are packed with features designed to cope with whatever the new term brings.
Get Active
Kit your kids out in quality sporting gear this school year. They'll be running, jumping and scoring goals in our stylish, comfy trainers and other top P.E. picks. Let the games begin!
Smart supplies
We've got stacks of stationery and learning guides to help your children smash their school year. Pick them all up in our Amazing School Event.
Back to School recipes
Help them pass the test with some fuel for school. We have some great ideas for quick and easy family dinners, healthy breakfast and tasty snacks, and keep your eyes peeled – we have more coming soon too!