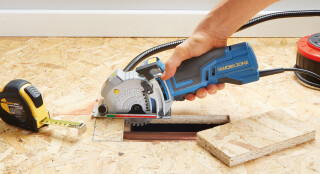 DIY Specialbuys for every job
To get the best results from your DIY, whether it's everyday work or a big project, Aldi have the quality tools, both cordless and mains powered, you need to get the job done. From power tools and accessories to washers, drills, saws and workshop essentials, you'll find amazing value across our range.
Look out for our next DIY Events
Do more DIY for less
With a range full of specially designed tools and equipment available at amazing value, there's no excuse for putting off that next project. Take a look at our products and some reviews from fellow DIY-ers.
Show off your handiwork
Proud of your DIY masterpiece? Tag and share your projects with us on our social media channels and let the world know how brilliant you are.
Don't miss our other ranges…