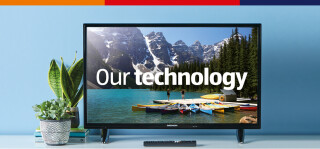 Medion are leading manufacturers of innovative, award-winning electronics
They have been part of the world's biggest PC manufacturer, Lenovo, since 2011. Medion use state-of-the-art technology and cutting-edge design to create great value multimedia devices for modern life. Learn more about their amazing range at Aldi below!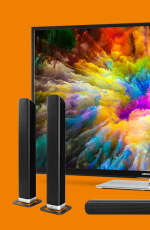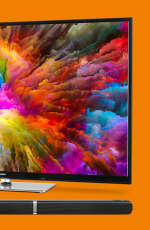 49" UHD Smart TV
Create the perfect home cinema experience with this fantastic 49" 4K Smart TV

32" FDH Smart TV
Amazing value 32" LCD TV with built in Wi-Fi, BTS HD sound and phone app remote control.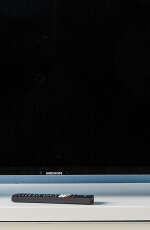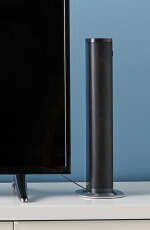 Medion 43" UHD Smart TV
"I'm really pleased with this television. It looks good, it's a perfect size and the price was excellent."

Bluetooth Soundbar
A brilliant value Bluetooth Soundbar to give you some power to your favourite films, TV shows and songs.
Award-winning consumer devices
Medion's long history of developing high quality devices has led to 5-star ratings from consumers and multiple awards from international organisations, including editor's choice, best product and best quality-price-ratio.
Top honours
The Plus X Award is the world's largest innovation award for technology, sports and lifestyle, and Medion won 2 in 2018. It's easy to see why so many consumers give them a 5-star rating.