The freshest show in town
What's in season this spring?
It's bright, it's fresh, it's full of amazing flavours! Spring is a favourite season for all these reasons and so much more. We're bringing the best of it all to you and your family with fresh produce, fun recipes and delicious inspiration for every day of the week.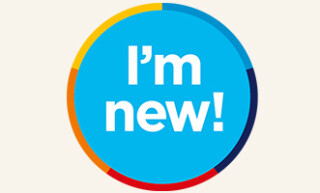 A range of new products
We searched for the best dishes for you to serve this spring and this is what we cooked up. Don't miss these mouthwatering meals and tasty new products in your local Aldi this season. They're all sure to be crowd-pleasers.
Stick or twist?
Whether you want traditional spring dishes or new meals with exciting twists, our spring cookbook is bursting with tasty ideas you can try at home.
Let's eat outside!
Finally! Now we can take the family into the back garden and enjoy some food in the sun. For the full spring experience, refresh your furniture and check out our delicious al fresco food selection online and in store now!
The clear winners
These are the products that cleaned up in our Fan Favourite poll. Pick them all up in your local Aldi along with everything else that you need to get your spring clean done and dusted.
Get outside this spring
Make your own back garden utopia this spring. With great value Specialbuys like our lawnmowers, BBQs and fun outdoor furniture, it's so easy to sit back and enjoy the season with the family.
The best bar on the street
With sunny weather comes spirits, wines and beers. Pop into your local Aldi and find a brilliant bottle for every budget in our award-winning collection.

All the way from Jersey
Responsible for farming over 1600 fields of protected origin potatoes, our potato farmers know a thing or two about quality. Put your trivia to the test and learn about how they do it.