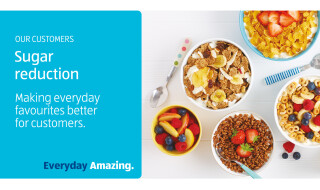 The UK has too much sugar in its diet
There's a darker side to sugar that people need to be aware of. Eating too much can increase your risk of tooth decay, weight gain, heart disease, Type 2 diabetes and even some cancers. It's a problem we're passionate about tackling and that's why we've made lowering sugar consumption a key focus for Aldi.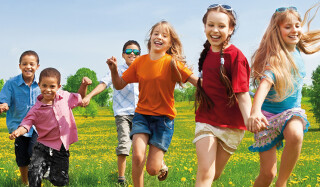 How we're reducing sugar across our range
Aldi are committed to reducing sugar in key areas that lead to children's sugar intake. We have aligned our strategy to the Governments Childhood Obesity Strategy, aiming to reduce sugar by 20% by 2020 across key product categories. We've been working hard to meet this target, read below to see some examples of our progress.
239 tonnes of sugar removed from our Children's Yogurt.

52.7 tonnes of sugar removed from our Golden Puff children's cereal.

32 tonnes of sugar removed from our strawberry laces, cola & strawberry lances, strawberry pencils and fizzy belts.
39.75 tonnes of sugar removed from our mini bites range.

25.4 tonnes of sugar removed from our blueberry muffins.

100% of all of our children's drinks and squashes are no added sugar.
Although this is an amazing start, we're confident we can continue working with our suppliers to keep reducing sugar across our products in order to make our customers' baskets healthier.