An amazing place to work
Investing in long-term relationships is key to having great suppliers. So, whether it's ensuring quality and control for your products, handing day-to-day buying enquiries, dealing with delivery forecasts through our trading department or liaising with our account management team about deadlines, you're in safe hands at Aldi.
The Supply Chain
Availability, delivery, logistics, quality control and communications - it's all vital to the supply chain. Making sure there is stock on the shelves and ensuring delivery seven days a week means continued engagement and communication has to be at the heart of what we do.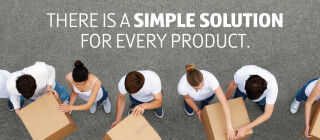 Join our suppliers
We offer a great partnership with a straightforward approach, no late payments and an agreement to one simple cost. If you think working with Aldi could be for you, find out more below or simply apply online.