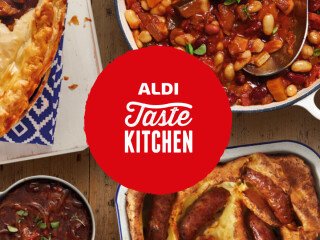 Cosy Autumn Homemade Dishes
Welcome to the Autumn Taste Kitchen. This is where you'll learn how to make amazing seasonal meals for you and your family, like a traditional Roast Beef. All you have to do is follow the simple steps in the videos below and you'll be cooking cosy homemade meals in no time. Pick a recipe and try it tonight.
Frightfully fun Halloween delights
Take your little monsters into the Taste Kitchen this Halloween and try making these spooktacular recipes. They're fun activities for all the family and tasty too. Just don't get bitten by something sweet and crawly!
Brilliant Bonfire treats and sharers
Start your Bonfire party with a bang thanks to our delicious Taste Kitchen recipes. There's chocolate and marshmallow treats to enjoy, and tasty slow cooker meals to keep you warm during the firework display!
Winter Warming Recipes
Just what you need on a cold Bonfire Night – a warming bowl of goodness and a few deliciously sweet treats. For a real crowd-pleaser, try this Pumpkin Curry. And whip up a Blackberry and Cherry Harvest Crumble and cups of Double Hot Choc on the side. Simply delicious any time.