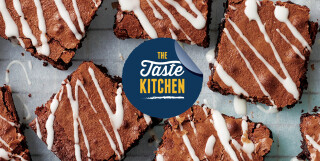 Amazing food for Father's Day
Welcome to the Taste Kitchen, where you'll find all the Father's Day food inspiration you could possibly search for. Our simple to follow recipes will provide you with delicious meal ideas the whole family will love.
Treat your Dad to a lovely meal!
Put a little extra effort into Father's Day with a home-cooked meal for Dad. Whip up his most loved meal or try something a little different with our simple-to-follow recipes and delicious dish ideas.
Discover more
Delve into a world of inspiration for Father's Day, from diverse recipes, tips, superb gifts to exclusive updates.