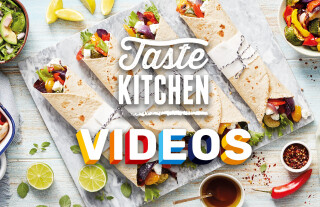 Cook along with our video tutorials
Our library of Taste Kitchen recipe videos is full of mouthwatering meals, delicious dishes and sensational snack ideas that you can make at home. Our experts have broken them all down into bitesize tutorials to show you just how easy and fun it is to cook from scratch! Watch them all and you'll be a top chef soon enough. Did you know we're on YouTube?
Subscribe here for more amazing recipes!
Spooktacular halloween recipes
If you like these Taste Kitchen recipes, you might like more…
Explore the YouTube Taste Kitchen channel for a wider selection of delicious recipes. With ideas for absolutely every occasion, you'll never be out of tasty ideas and new dishes to try. Don't forget to subscribe!