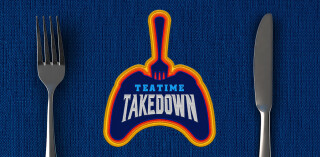 Is gaming getting in the way of dinnertime?
Parents, want a fun way to beat your kids at their own game? Then request the services of our elite team of professional gamers. They'll join your kid's online game, take them down and let them know dinner's ready. Family time restored, if only for a few precious moments.
Sign up to reclaim family dinnertime!
Find your gamer tag
To take part, you need to submit your child's gamer tag – so our team can join their game. Here's a handy guide on how to find it. Keep it quiet though, as you don't want to give the game away. Rest assured, their tag will be handled with the strictest confidentiality.
Let the takedowns commence
Interested in taking part? Takedowns will take place between the hours of 17:00 – 20:30, dinnertime, on the date you choose. On Sunday 31st we'll be carrying out takedowns between 12:00 – 20:00, because if there's one day to be spending quality time together as a family, it's Mother's Day.
Sign up: 12 March – 31 March
Takedown 1: 22, 23, 24 March
Takedown 2: 29, 30 and 31 March
Please note, by submitting your child's gamer tag, you're giving our carefully selected team of professional gamers permission to request to join your child's game, and take them down in time for teatime. We cannot guarantee every takedown will be successful, but we'll try our best to complete every mission.
Teatime recipes they'll love
Once you've got them out of the virtual world, it'll take an amazing family feast to keep them out. Here's some of our favourite dishes that will keep bums on seats so you and your family can spend quality time together.
Find something amazing everyday
As well as amazing fresh offers we have a whole range of Specialbuys each week at amazing value and quality. Find out more about your local Aldi below.