Aldi and tennis - a match made amazing
Set yourself up for a summer of sport at Aldi. From 2nd July to the 15th, it's time for tennis, and that means strawberries and cream, snacks, and not forgetting a little fizz! If you fancy a game yourself, swing by our Specialbuys and check out the amazing tennis equipment available. Winner!
Tennis Treats
Cheer on the champions with the ultimate spread. Try a recipe grand slam with these Great British strawberry and cream scones ‐ serve with a fruity Austin's punch.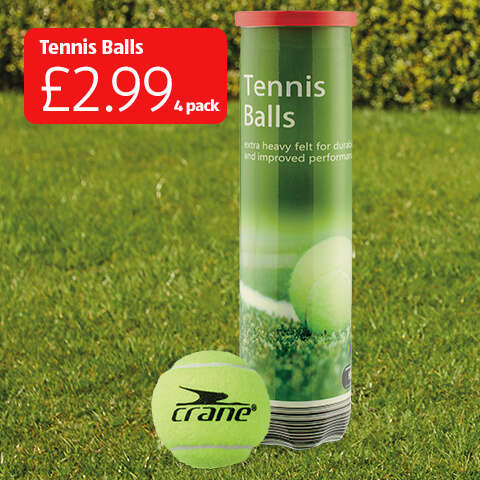 Game, set, match
Our Specialbuys are serving up aces all summer long! Grab your own tennis kit so all the family can join in the fun, not forgetting some fizz with our award-winning champagne.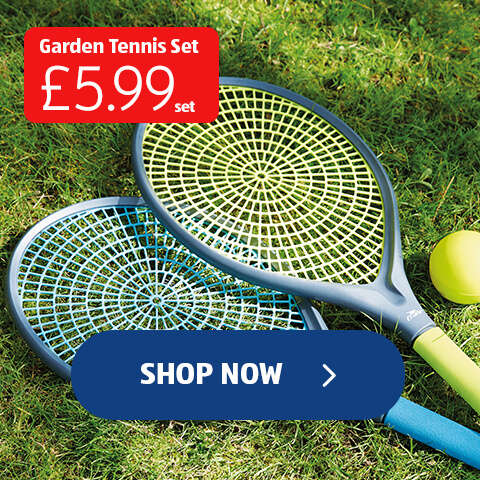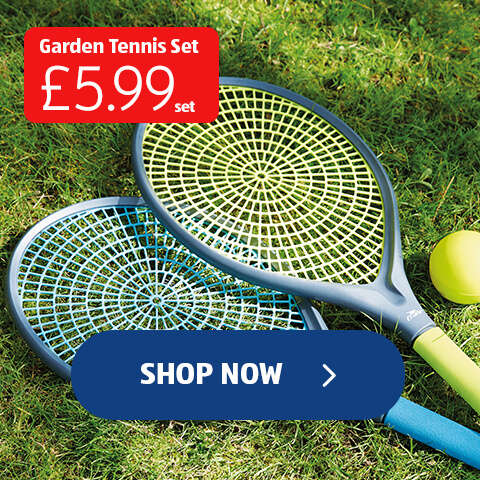 Taste Kitchen Inspiration
Serve up the season's best snacks and drinks with the help of our Taste Kitchen recipes. Your family will be jumping over the net to get their hands on our delicious strawberry desserts and the queues will be around the corner for our summer punch cocktail. Smashing!
Set your table
From tarts and biscuits, to sweet jars of jelly, break out these amazing recipes for you and your guests to enjoy.