Tequila Reposado
Product Ref: 021928309331700
Product Information
By law we cannot sell this product to anyone under 18
Tequila Villa Lobos is the result of a friendship and close collaboration between the Camarena and Sklar families. The agave used for Villa Lobos is harvested by agaveros from the Camarena Family plantations in Los Altos, the celebrated Arandas highlands, thus ensuring only the sweetest & most mature are used. Villa Lobos is a perfect example of handcrafted Tequila made with passion and care in the traditional way.
Aged - 11 months in American Oak Barrels
Colour - Honeydew and soft amber
On-the-nose - Zingy citrus with a hint of cloves
Taste - Sweet fruit and honey flavours, slightly spicy and mellow agave
After taste - Long developing flavours of spice & cinnamon, fading to caramel. A balanced and elegant structure.
Meet the Tequileros...

A story of a generation spanning alliance between two families, the Camarenas and the Sklars, respectively Tequileros and spirits producers and importers, since the mid 1800's. Between them, they bring 10 generations of tradition and heritage to their work. Tequila Villa Lobos is made by one of the World's most respected and trusted authorities on Tequila, the Camarena family.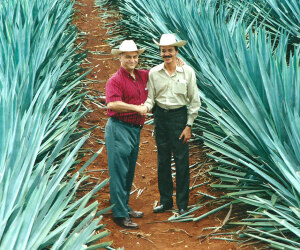 The families...

Carlos Camarena and Dale Sklar - both sons of fathers, grandfathers & even great grandfathers who spent their lives in the spirits business and learned almost all from them - unite their families to create this unique, incredibly smooth and gentle Tequila.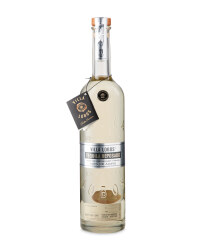 ABV:

40%

Bottle Size:

75cl

Origin:

Mexico

Type:

Tequila

Units Per Bottle:

28

Units Per Serving:

1
Serving suggestion
Serve neat, with a slice of lemon or lime