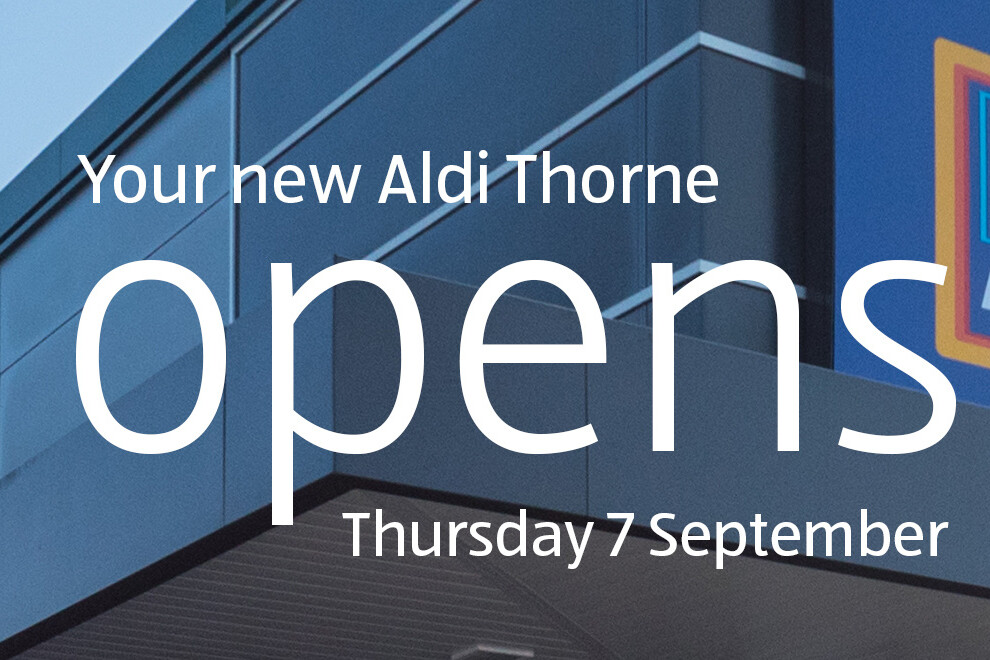 Your new Aldi Thorne store. Omega Boulevard, Thorne, DN8 5UG
There are lots of amazing reasons to shop at Aldi. First, you'll find outstanding offers every day on fresh meat, fish, fruit and veg.
Then there's our outstanding Specially Selected range at unbelievably low prices. And on Thursdays and Sundays, our famous Specialbuys come in, which can include anything and everything, from fabulous furniture to brilliant baby products and beyond.
• Monday – Friday 8am – 10pm • Saturday 8am – 10pm • Sunday 10am – 4pm
Mike Collins, Aldi Store Manager
"It's always exciting when a new store opens. The team and I meet our new customers for the first time, and they get the chance to pick up some great offers and savings in store."


Healthy savings. Free super 6 bag!
On opening day, the first 30 people will receive a free shopper bag of fresh fruit and veg from our famous Super 6 offers. How super is that!