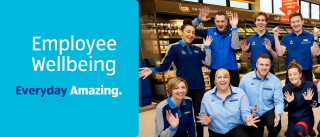 At ALDI we are committed to supporting the health and wellbeing of our colleagues
We recognise that our people are our greatest asset, which is why we place great importance on providing a healthy working environment and improving the quality of working lives for all colleagues. So much so that we have a dedicated team working on our health and wellbeing provision and driving forward our wellbeing strategy.
Our wellbeing strategy encompasses physical, social and mental wellbeing and we've launched a range of new initiatives to support this. We've rolled out a Health Cash Plan as a new benefit and organised nationwide fitness challenges. On our colleague app, MyALDI, we publish articles about health initiatives and remind our colleagues of the different benefits available to them.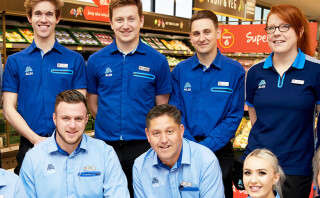 We've also been working hard to promote a more open discussion around the topic of mental health. Our Employee Assistance Programme has been re-launched and we are actively encouraging our colleagues to engage with it if they require any support. We have launched health and wellbeing courses for our Managers to enable them to support their teams more effectively.