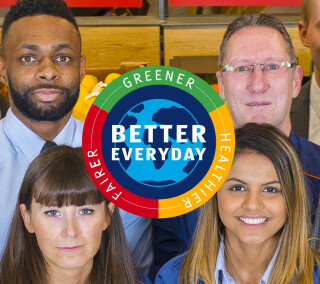 At ALDI, we are committed to supporting the health and wellbeing of our colleagues.
We recognise that our people are our greatest asset, which is why we place great importance on providing a healthy working environment and improving the quality of working lives for all colleagues. So much so that we have a dedicated team working on our health and wellbeing provision and driving forward our wellbeing strategy.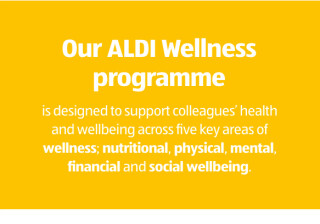 How we're helping
ALDI works with a number of wellbeing and benefits partners to provide colleagues with access to a range of holistic support across the five key areas of wellness, including a financial wellbeing partner to provide colleagues with access to financial education, affordable loans for debt consolidation and salary linked savings.
All colleagues have access to an online wellbeing portal, which provides the opportunity for colleagues to proactively manage their wellbeing needs and access a wide range of support, such as counselling and personal development webinars.
Our partnership with Team GB provides colleagues with the opportunity to better understand good practices and find new ways to support their health and wellbeing. Team GB provide athlete insights, 'Workout Wednesday' videos and top tips too.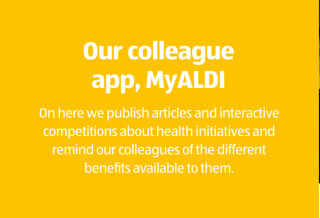 Our Employee Assistance Programme
Colleagues are actively encouraged to engage with our Employee Assistance Programme if they require any support and it is widely promoted. We also run health and wellbeing courses for our Managers to enable them to support their teams more effectively.
We've also been working hard to promote a more open discussion around the topic of mental wellness in particular. Across 2021 and 2022 all leaders – at every level – will attend a training course to help them better understand wellbeing and how to support colleagues with their mental wellness.
And we aren't stopping there; to ensure every colleague receives training on mental health, all colleagues will complete an eLearning module to increase their understanding of mental health and how to support themselves and others.
Click here to read more about mental health at Aldi.