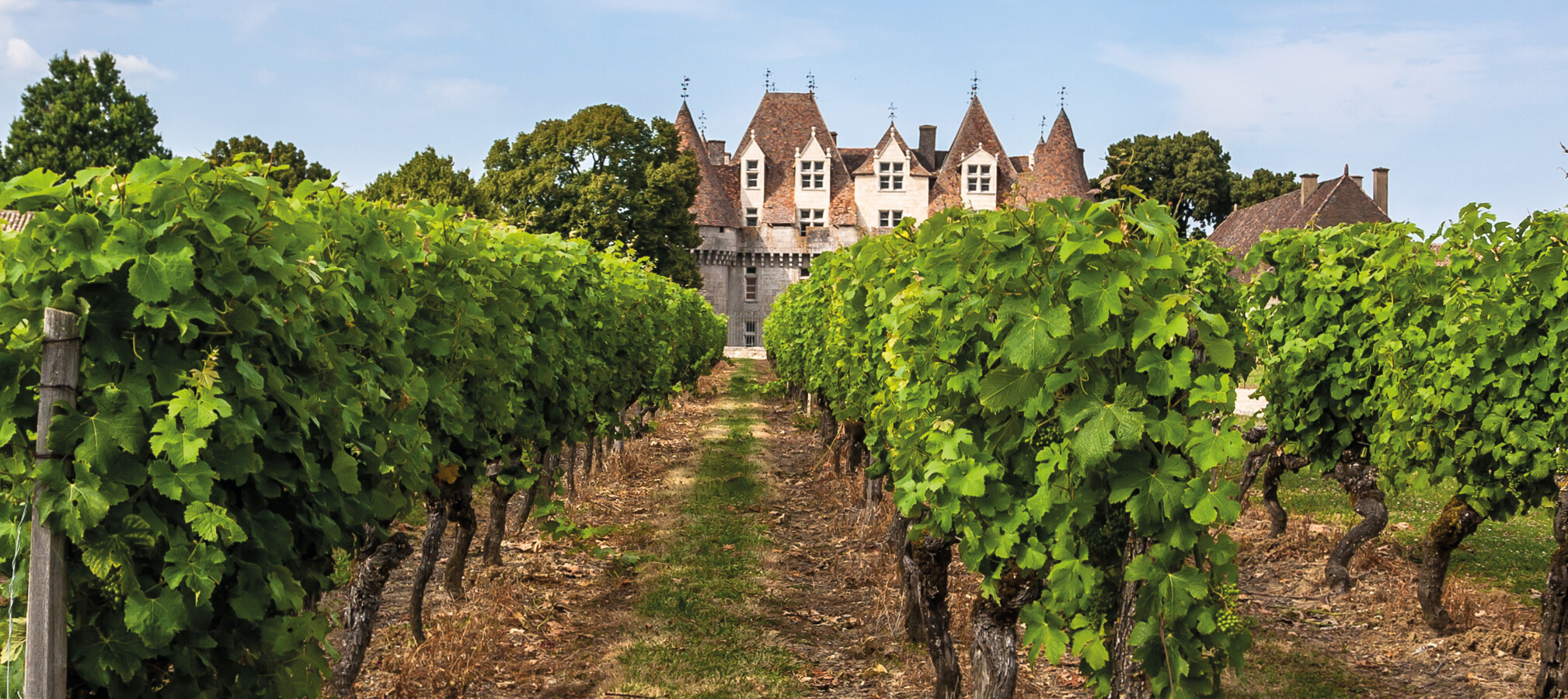 Just like Italy and limoncello, Russia and vodka, or Ireland and Guinness – France and wine are intrinsically linked. The country has a winemaking tradition that goes back thousands of years, and to many, French wine is considered the best in the world.
"Thanks to a style of wines which we define as Old World Wines with New World Attitude, we have developed the Luxe Rural philosophy: great affordable wines with roots and character."
Jean-Claude Mas
The different winemaking regions of France are known as viticultural areas (viticulture is the study of grapes), and each one has its own specific qualities, unique climates, and grape specialisms.
Here is our guide to the different French winemaking regions:
French Wine Regions


There are many diverse winemaking regions in France, each with their own nuances and quirks. Most French winemaking locations have their own district blends and techniques, making exploring wines from each one a unique experience.
Alsace
Located on the border of France and Germany, Alsace produces primarily white wines, most famously a dry, rather than sweet, Riesling.
Riesling, along with Pinot Gris, Muscat and Gewurztraminer are the most commonly grown grapes in the region. A key quality associated with wine from Alsace is floral, aromatic notes, along with a generally more acidic taste. Wine producers in this region traditionally don't use oak barrels to age the wine, and instead balance the flavour with a reduced alcohol content.
Bordeaux
One of the most famous and highly-regarded of the French wine regions, Bordeaux is the birthplace of some of the finest and most expensive wines on the market. The main grapes grown in Bordeaux are Cabernet Sauvignon, Merlot, Cabernet Franc, Malbec, Sauvignon Blanc and Semillon.
Wine from Bordeaux is often pricey, which is attributed to its global popularity, long shelf life, and the cost of the land on which the grapes are grown. Some vineyards in this location can command prices that stretch into the millions of pounds per hectare, making the limited number of bottles produced in these areas go up in value.
Part of the reason Bordeaux has gained worldwide notoriety is due to its proximity to the sea. In the past, this optimum location made it easier for Bordeaux to become a major exporter of wine, spreading the word of its superior tipples throughout the globe.
Burgundy
Home of 70,400 acres of vineyards, Burgundy produces some of the finest wines in the country.
Sometimes referred to by its French translation, Bourgogne, Burgundy is split into five major zones: Chablis, Côte de Nuits, Côte de Beaune, Côte Chalonnaise and Mâconnais. The most notable of these areas is Chablis, a northern location with soil that's rich in limestone, which retains heat from the sun to give wines produced in this microclimate a distinctive crispness.
Loire Valley
Over 4,000 wineries reside in Loire Valley, an idyllic location that produces excellent quality wines. Loire Valley is vast, and due to its size, is separated into several microclimates: Lower Loire, Middle Loire, and Upper Loire.
The most common red grapes grown throughout the region are Malbec, Pinot Noir, Cabernet Sauvignon, and Pineau d'Aunis – a grape indigenous to the valley. The white grapes grown here include Chenin Blanc, Sauvignon Blanc, Chardonnay, and Arbois, another grape found only in the Loire Valley region.
Full of breathtaking scenery, Loire Valley is a haven of wine creation, with a sumptuous range of reds, whites and high-quality sparkling produced here each year.
Beaujolais
Found just south of Burgundy, Beaujolais is one of the smallest winemaking regions in the country, producing a limited number of bottles each harvest.
99% of the wine made in Beaujolais is created from one type of grape, Gamay, as well as a small amount of Chardonnay. This area has another quirk, as the winemaking technique that's predominantly used here: carbonic maceration, isn't often found elsewhere. This process involves depriving grapes of oxygen so they ferment from the inside, which changes the flavour composition of the wine they produce.
Champagne
Home of perhaps the most famous sparkling wine in the world, Champagne is located northeast of Paris, and contains over 84,000 acres of vineyards.
The name Champagne is a protected term, meaning only bottles of Champagne made in this region can legally be given the name – imitations are often given vague monikers, like 'sparkling celebration wine.'
This region produces a wealth of white and red grapes, including fine Chardonnay and Pinot Noir. Most bottles of Champagne contain a blend of red and white grapes, with some modern or unconventional Champagnes opting for a white grape-only blend. 'Brut' is a common term associated with Champagne, and denotes the level of sweetness within the wine.
Jura
Jura is one of the smallest regions in all of France, and produces a range of wines, most famously Vin Jaune, a wine made using Savagnin – a grape native to the region. Similar to Sherry or Port, Vin Jaune is generally the most expensive wine export from the Jura region.
Jura endures colder winters and more rainfall than the neighbouring Burgundy region – part of the reason that wines from this area are stored in oak barrels for longer.
Languedoc-Roussillon
Found in southern France across the Mediterranean coastline, Languedoc-Roussillon is one of the hottest and driest areas of the country. With over 300 days of sunshine each year on average, this location is home to a diverse range of red and white grapes, which has led to the creation of many blended wines in the region.
The Languedoc-Roussillon region is also home to several prominent grape types, including Merlot, Cabernet Sauvignon, Chardonnay, Sauvignon Blanc, Grenache and Syrah.